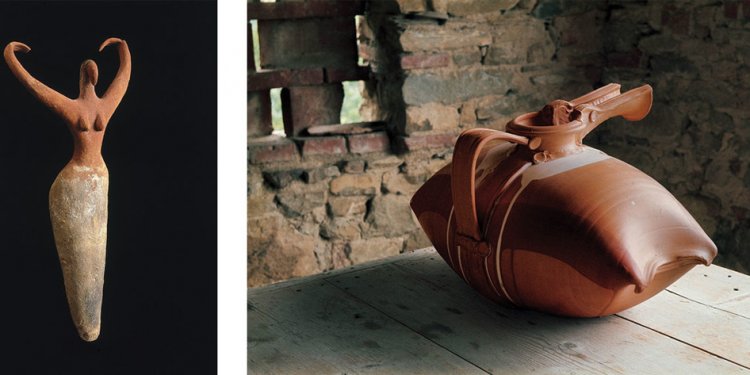 Slab built Ceramics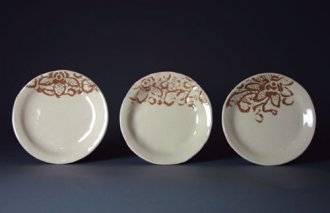 Array ( [0] => WP_Term Object ( [term_id] => 69 [name] => Education [slug] => education [term_group] => 0 [term_taxonomy_id] => 69 [taxonomy] => category [description] => [parent] => 0 [count] => 44 [filter] => raw [meta] => Array [cat_ID] => 69 [category_count] => 44 [category_description] => [cat_name] => Education [category_nicename] => education [category_parent] => 0 ) [1] => WP_Term Object ( [term_id] => 95 [name] => Lesson Plans 6-8 [slug] => lesson-plans-6-8 [term_group] => 0 [term_taxonomy_id] => 95 [taxonomy] => category [description] => Education tab lesson plan template categroy [parent] => 69 [count] => 12 [filter] => raw [meta] => Array [cat_ID] => 95 [category_count] => 12 [category_description] => Education tab lesson plan template categroy [cat_name] => Lesson Plans 6-8 [category_nicename] => lesson-plans-6-8 [category_parent] => 69 ) [2] => WP_Term Object ( [term_id] => 96 [name] => Lesson Plans 9-12 [slug] => lesson-plans-9-12 [term_group] => 0 [term_taxonomy_id] => 96 [taxonomy] => category [description] => Education lesson plan template category [parent] => 69 [count] => 22 [filter] => raw [meta] => Array [cat_ID] => 96 [category_count] => 22 [category_description] => Education lesson plan template category [cat_name] => Lesson Plans 9-12 [category_nicename] => lesson-plans-9-12 [category_parent] => 69 ) [3] => WP_Term Object ( [term_id] => 97 [name] => Lesson Plans K-5 [slug] => lesson-plans-k-5 [term_group] => 0 [term_taxonomy_id] => 97 [taxonomy] => category [description] => Education lesson plan template category [parent] => 69 [count] => 7 [filter] => raw [meta] => Array [cat_ID] => 97 [category_count] => 7 [category_description] => Education lesson plan template category [cat_name] => Lesson Plans K-5 [category_nicename] => lesson-plans-k-5 [category_parent] => 69 ) )
Making a set of ceramic plates can be fun for the beginner, but is also easily adapted for the more-experienced student. This project presents a direct and fresh slab-forming approach resulting in plates that become great canvases for surface decoration. Materials are simple, inexpensive and readily available.
After only a few hours of work, you can learn how to roll out a good, even slab, and can experience different stages of plastic clay and what the clay is capable of at each stage. You become familiar with simple slump molds and start to consider the form and function of your work. Most importantly, you learn how to handle clay in a direct and intentional way.
These plates become a wonderful surface for finishing, embellishing and glazing. I have expanded this project to include experiments with paper stencils and slip decoration, but that's just the beginning. Try underglaze design work and glazing methods with this project as well. When the project is completed, you'll have a set of plates to use in you home or to give as gifts.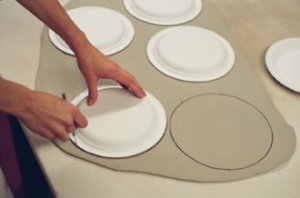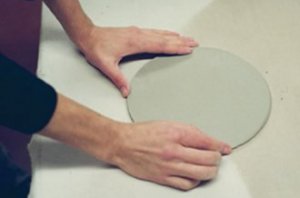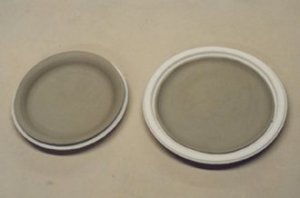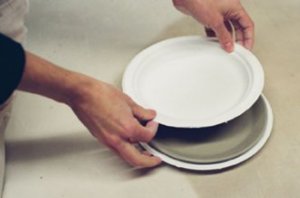 Share this article
Related Posts