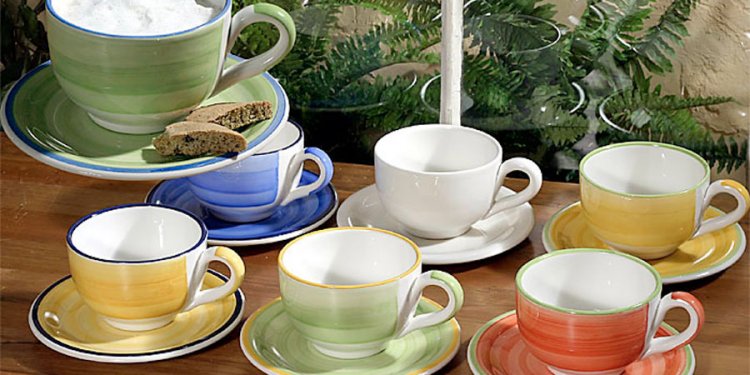 Ideas for Ceramics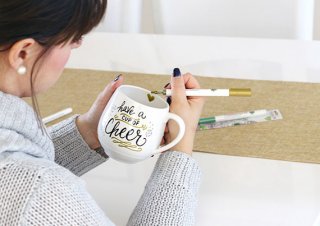 If you are looking for unique, last-minute gifts, try adding a handmade touch and DIY-ing something special. Hand lettering is a great way to add personalization and thoughtfulness to your gifts. I've compiled 3 simple ideas that you can DIY using hand-lettered elements. The recipient will be thrilled to receive a gift with your personal, heartfelt touch.

1. Custom Mugs
Add your own phrases, monograms, and special greetings to a ceramic mug. I used PaintedByMe markers and ceramic mugs. First, draw the design on the mug. If you make a mistake, simply erase and try again. The mug won't become permanent until you bake it in the oven.
Once you are happy with the design, bake it at 375 degrees for 40 minutes. Be sure to place the mug into a cool, non-preheated oven and allow the mug to heat up as the oven heats up. The same thing goes for cool down. Allow the mug to cool completely in the oven before handling. After PaintedByMe mugs are baked, they are food, microwave and dishwasher safe.

2. Marble Alphabet Magnets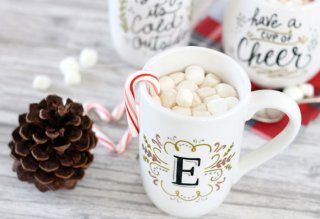 Do you remember those colorful, plastic alphabet magnets when you were a kid? I used to love rearranging them on the fridge. This DIY is a sophisticated, grown-up version of alphabet magnets! They would make the cutest handmade stocking stuffer. You could include the entire alphabet or just the recipient's name.
To make the magnets you will need:
8 oz. bar of white polymer clay (I used Sculpey brand)
2 oz. bar of gray polymer clay
A rolling pin (or something to use as a rolling pin)
Object used to cut out circles in the clay (I used a lid from a cosmetic product since it was the perfect size: about 1.25 inches)
Baking sheet
Parchment paper
Small magnets
First, you will need to warm the clay in your hands to make it pliable. You don't need to start with the entire 8 oz. package of white clay, but be sure you are using a lot more white than gray. This will give the white marble effect without the gray overpowering it.
Twist and pull the gray clay into the white so that it subtly combines. Make sure not to work it too much, so that you get pretty marble streaks. Form the white and gray clay into a ball and roll it out onto a parchment lined baking sheet until they clay is about a 1/4 inch thick.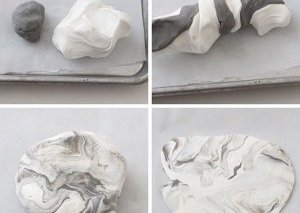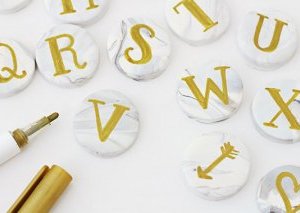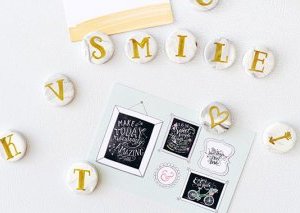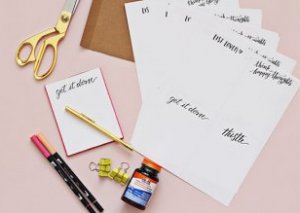 Share this article
Related Posts