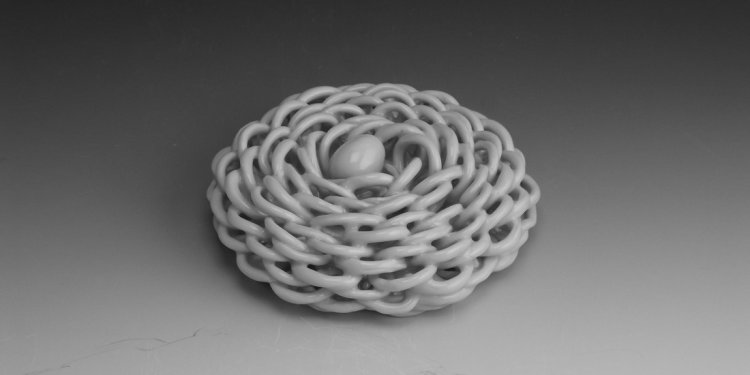 Ceramics projects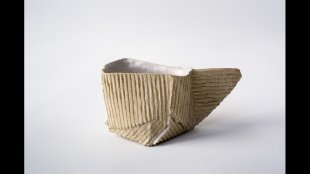 About this project
You'll need an HTML5 capable browser to see this content.
£5, 011
pledged of £3, 200 goal
This is my first professional project since graduating from The Sir John Cass School of Art, Architecture and Design (London Metropolitan University) earlier this year. Although I am a relative unknown, I hope to bring these original products to market through the advantageous and accessible model of crowdfunding. These products are:
Corrugated cups formed from cardboard coffee cups sleeves. The moulds are filled with clay, and then burnt away in the kiln. Since the moulds are disposable, they can create dense, overlapping textures, whilst leaving the ceramics inside intact. The stoneware cups bear the rough gesture of the cardboard, as if they are made of petrified paper.
This is: the Lost Cardboard Technique. A reaction to our hugely wasteful culture of disposable coffee products. Hundreds of thousands of paper cups and sleeves are used every day - only ever for about two minutes - before being thrown away. They are rarely ever recycled.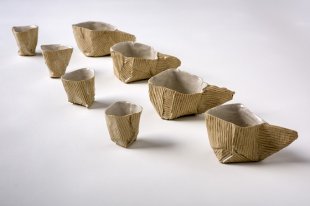 Cardboard Ceramics turns these generic pieces of disposable cardboard into distinctive pieces of ceramic tableware. They are tactile, handmade, and rich with individual character - the antithesis of the mundane, expendable sleeves they are made from.
I created the Lost Cardboard Technique while studying at The Cass, in London. Since graduating earlier this year, I have been eager to continue the Cardboard Ceramics project, but no longer have the equipment to do so. Your kind pledges will help me buy a kiln, an extraction unit (the burning cardboard gives off a lot of smoke!), and the materials needed to make the first batch of these cups.
You will be helping me make works of intriguing, original design, and opposing the unsustainable culture of waste in which we live. This kiln will be the foundation of my own design studio, and will be the start of many more creative endeavours to come.
When I was developing the , I created a whole population of weird and wonderful experimental vessels. They helped me understand what could be achieved with clay-filled cardboard. Many of these experiments could be further developed into fully realised designs - bringing new additions to the Cardboard Ceramics range. Having a kiln of my own will be essential for this, and will help me continue my creative pursuits into exciting new territories..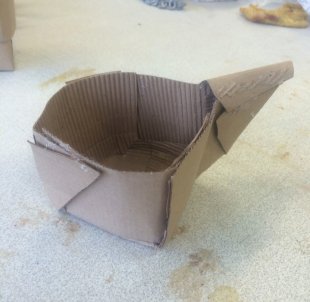 Thanks very much for your support!
Also, check out:
Cardboard Ceramics is part of the Cass Starters collective crowd funding initiative. The aim is to bring together the enthusiasm of young creative graduates with the infrastructure and support of the Sir John Cass School of Art, Architecture and Design (London Metropolitan University).
Individually, we graduates have limited brand name power. But collectively, we have plenty of ambition, skill, and creative energy. Most significantly, we share a strong social network - a solid culture of support and collaboration, which we have cultivated during our time studying together. Coupled with the support of The Cass and London Metropolitan University, Cass Starters recognises the power of working together.
See the video below for more information, and visit our website: @CassStarters #CassStarters
Risks and challenges
In order to produce these cups, I will need to set up my kiln in a workshop. I have calculated that I will meet my estimated delivery times, but it could potentially take a bit longer than expected to get the workshop fully up and running (getting the kiln delivered, building workshop infrastructure, hiring an electrician to change the amperage of the workshop circuit etc). But I will work hard to have your rewards delivered as soon as possible!
I will fulfil my pledges in the order in which I received them.
Learn about accountability on Kickstarter
FAQ
Have a question? If the info above doesn't help, you can ask the project creator directly.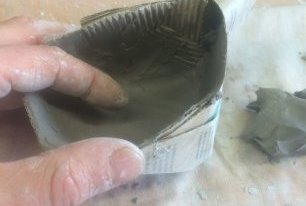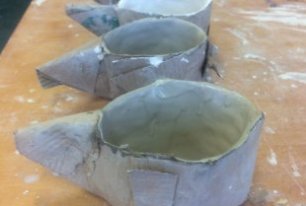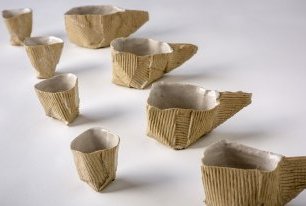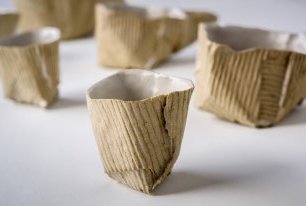 Share this article
Related Posts