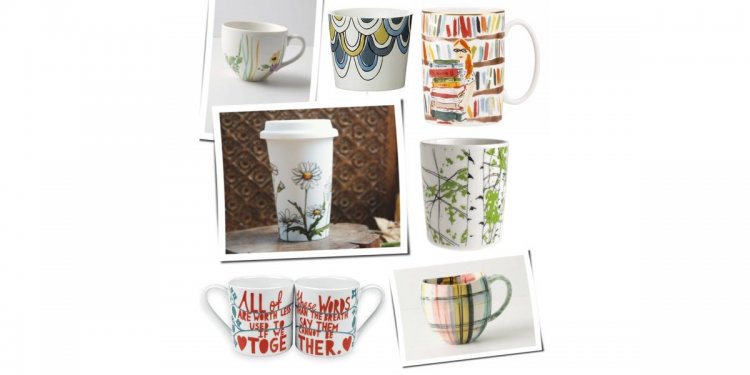 Artsy Coffee Mugs
It's that time of year again…time to start making a list of what gifts we want to give our loved ones this holiday season! I always enjoy coming up with meaningful, personal gift ideas, so I've definitely made good use of Shutterfly over the years to create photo calendars, mugs, canvases, and more. This year, though, my seven year old son "Little Crafter" actually came up with a great new idea we've never tried before.
LC has always loved creating art, and he recently painted a castle in art class that he's particularly proud of. He came home bursting to tell me all about it and insisted that he wanted to find a way to put his painting on a coffee mug for Daddy to see every day. I immediately thought, "I bet Shutterfly can do that, " and sure enough, I was right! All I had to do was take a good photo of the artwork and upload it to my computer.
He hasn't actually even brought the painting home yet, but I was able to grab this picture with my cell phone one day when I was volunteering as Art Helper. I cropped it using PicMonkey, a free online photo editor, and uploaded it to Shutterfly. Then, I selected a mug to personalize. The white mug with blue inside was a perfect complement to the colors in the painting!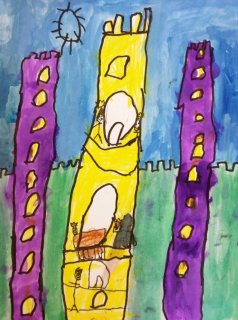 Shutterfly offers so many great pre-designed options for mugs, but for our purposes, I picked the basic "upload your own photo" option and went with a three photo layout. Then, I placed the castle image on both sides and Little Crafter's photo in the center.
The preview looked great online, but it looks even better in person! The colors are vibrant, the image is sharp, and the entire product is the quality I've come to expect. When we took it out of the box, Little Crafter couldn't stop grinning as he saw his own artwork. I'm pretty sure that my husband won't end up being the only person on our Christmas list receiving one of these mugs.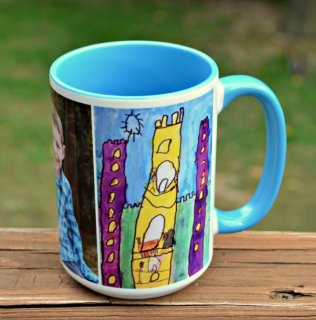 While I was at it, I decided to make a special gift for Little Crafter himself using his painting. He was so excited about the whole idea that I knew he would love to have something of his own to keep. Since he obviously doesn't drink coffee and I didn't want to give him something breakable, I decided to go with a pillow instead. He loves to fill his bed with stuffed animals and squishy pillows, so this is right up his alley.
Because the pillow is square and his artwork is not, I first went back to PicMonkey and created a white square background and placed his art on top of it. I saved that image, uploaded it to Shutterfly, and chose the "Upload Your Own Photo" pillow option. Once again, it looked great on the preview, but I wasn't prepared for just how fantastic it would look in person!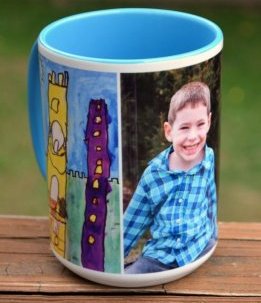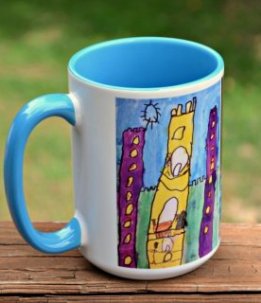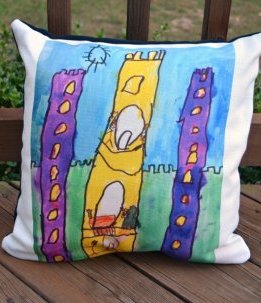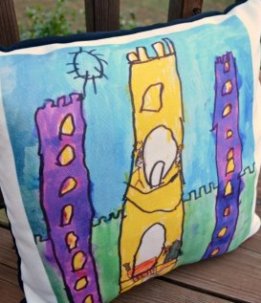 Share this article
Related Posts