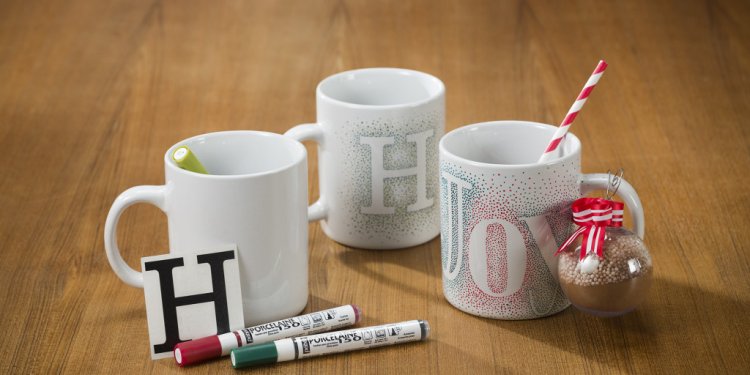 Personalized Pottery Coffee Mugs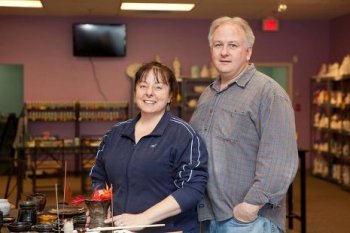 Our Mission: To provide unique hand-crafted products made right here in the USA and to ensure our customers receive the highest quality.
Healing Touch Pottery began in the quiet town of Sandown, New Hampshire in 2009. It has grown into a vibrant working studio in Brentwood, NH. We create one of a kind pottery where each piece is crafted to be unique in its appearance and healing energy. Healing Touch Pottery is owned and operated by Donna E. Rollins along with her husband Randall M. Rollins.
Our staff also includes our senior resident potters are Donna, and Mandi Ouellette, who produce our pottery along with our team of artists and staff, which also include Kim Alper, Joanathan Casey, Karen Clough, Faith Connor, Shelly Dos Santos, Aimee Dumont, Samantha Mistich, Jeanne Reynolds, Jonathan Reynolds, Kelli Rollins, Daniela Snow, Zane Tillinghast, Danielle Wason, and Gayle Van Houten.
Our Sales and Wholesale Store Support Representatives:
Amanda Van Houten avanhouten@healingtouchpottery.com
John Chernack
The remaining staff floating about our studio at any given time is comprised of our eleven grandchildren, Naomi, Maddie, Cameron, JJ, Gabriel, Amaya, Elliana, Aiyden, Kayden, Jasmine, and Lincoln. Our next grandchild (from Kelli) is due in the summer of 2017
Our patented Birthstone Mugs and Healing Stone Mugs have become the core of our business with popularity growing. We hand make all of our pottery on the potter's wheel.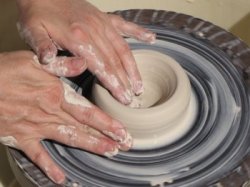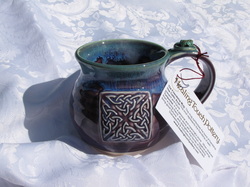 Share this article
Related Posts