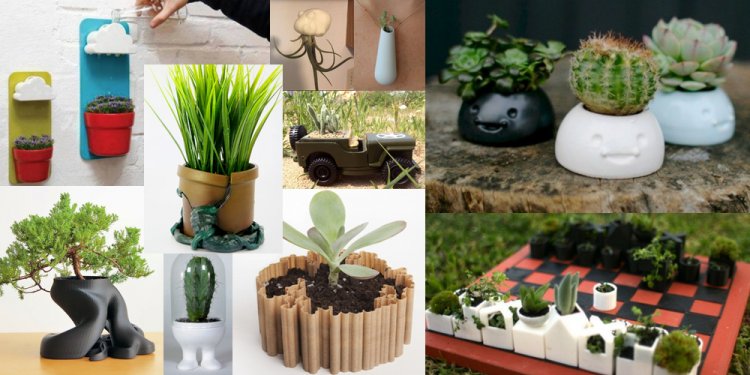 Cool pot pictures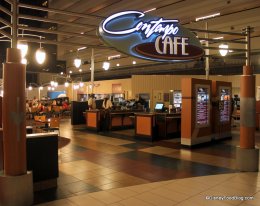 Offering awesome cupcakes, it's an ideal spot to stop off on your way to or from the Magic Kingdom. And like Captain Cook's or Sunshine Seasons, it offers a wide variety of unique and delicious eats.
Let's head over to the Contemporary for some late night eats!
Atmosphere
The Contempo Cafe is located on the Grand Canyon Concourse of Disney's Contemporary Resort, adjacent to Chef Mickey's. While the restaurant has only been open since 2008, there's an immediate sense of history here owing to its location.
Monorails have been buzzing through this concourse since the very beginning. And while the offerings have changed — a souvenir book from the 1970s reminds us that the Contemporary was once home to nine restaurants and lounges! — the interior as we all remember it from childhood remains very much the same.
You'll still spy the soaring, colorful mosaic mural created by Disney artist and imagineer Mary Blair, that serves as the centerpiece to the concourse and a wall to the restaurant.
While not as large as some of the food court-style food service offerings of the value resorts, the Contempo Cafe occupies quite a bit of space. Because of the soaring ceilings and spacious layout, you feel as though you have plenty of room to stretch and spread out.
Seating is comfortable, dominated by tables and chairs with a clean, modern, almost Scandinavian feel. (Don't miss the Mickeys!)
Though the area is spacious, it can get quite loud at breakfast or dinner times, as monorails whoosh through and Chef Mickey's is at full-throttle napkin twirling. Keep that in mind if you are looking for a quiet venue. At times when Chef Mickey's is not serving, it can actually be quite peaceful.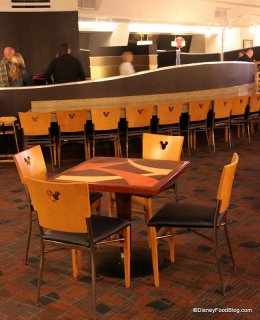 But what about the food, you ask? Let's head there now.
Eats
As you walk beneath the archway of the restaurant, you're greeted by LCD menu boards. These change throughout the day to reflect the meals available at that time. As you can see, we were here for dinner!
Menu offerings are a little lighter here for the most part. Sandwiches, flatbreads, and salads comprise the bulk of the menu. For reviews of one of the salads as well as a couple of the flatbreads, check out this guest review.
The menus offer tempting pictures and descriptions, but no pricing. You'll have to head to the ordering kiosks for that info.
Speaking of, ordering kiosks are getting more and more common in counter service spots throughout Walt Disney World. You'll find them at popular stops like Captain Cook's and Pecos Bill Tall Tale Inn and Cafe as well.
Since the Contempo offered some of the first self-serve operations, there's a handy dandy tutorial to help you navigate the system.
Once you're ready to take the plunge, head to a kiosk to order your prepared food. The machines are located along the mural wall. (Can you tell that I seriously love that mural? Go ahead…ask me about the five-legged goat!)
Ordering from the kiosks is easy, as long as you pay attention. The system takes you through the process step by step, and even allows you to customize some menu items, like choice of cheese on your burger.
You can also choose from platters or a la carte offerings.
Once you have selected your prepared foods, you can shop the Self-Serve Bakery and Market for additional items.
NOTE: This is where you score those amazing cupcakes for which the Contempo Cafe has become so famous. (And if cupcakes are your thing, be sure to check out our Disney Cupcake Gallery. You'll see many Contempo Cafe cupcakes there!)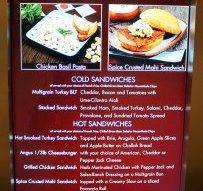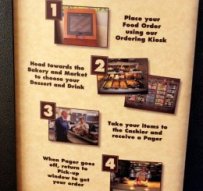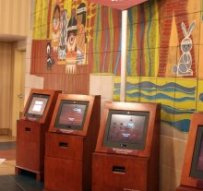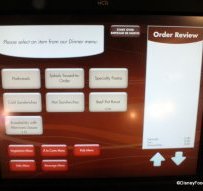 Share this article
Related Posts