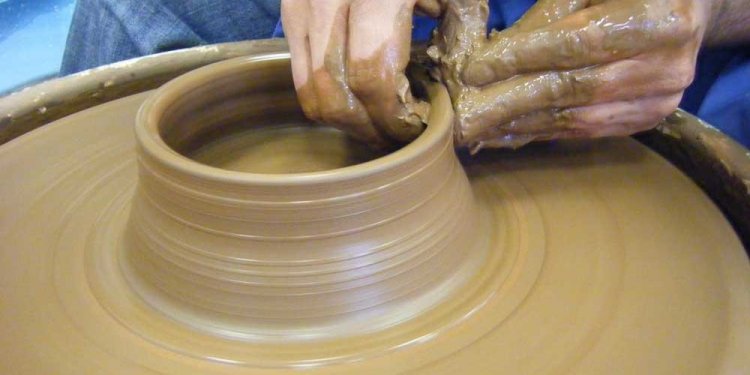 Ceramics handbuilding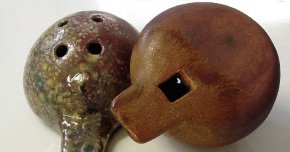 All kinds of musical instruments can be fashioned from clay, with one of the simplest being the ocarina. Flutes, whistles and ocarinas are known as airduct flutes and they come in many shapes and sizes. Their common characteristic is an airduct assembly, which makes it easier for a novice to play, since it removes the requirement that a player carefully position their mouth and lips in the precise way necessary to get a proper tone.
The ocarina project we are presenting today makes an ideal ceramics lesson plan for teachers incorporating basic handbuilding skills. Or it can be a fun project for those who need a break from their regular studio work. Check it out and start making music with clay! – Jennifer Harnetty, editor.
Gather Your Pottery Making Tools
Metal rib with a serrated edge
Sponge and cup of water Countersink – found at hardware stores; used to make nice beveled edges on the finger holes
Tool with a nice flat blade – for smoothing the clay and shaping the sound hole
Popsicle sticks Drill bits or a hole-cutting tool to make the finger holes
This article is one of the many ceramic musical instrument projects in From Mud to Music, available in the Ceramic Arts Daily Shop.
See also:
Share this article
Related Posts