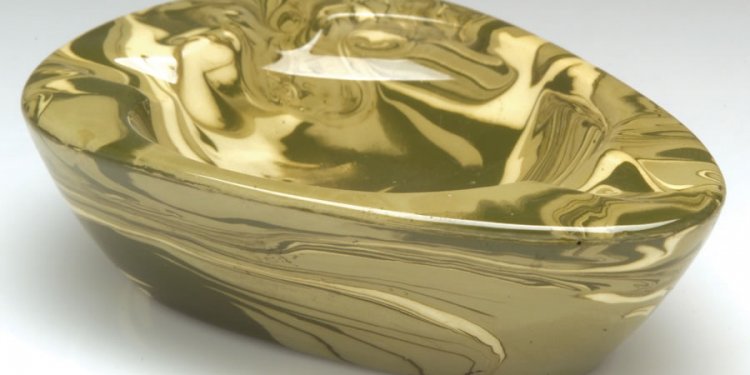 Unique Pottery Pieces
The Arts and Crafts Movement, Art Pottery, and W. B. Stephen
During the 1876 Centennial Exposition in Philadelphia, a radically different style of art pottery was introduced to the public. Many artists, creating all of their work by hand, began to show pottery crafted with French and Oriental styles in mind. The use of simple shapes, unique decoration, and inspiration from the natural environment were all key characteristics of art pottery.
William Benjamin (W. B.) Stephen started out in the pottery industry as the new themes in pottery were evolving. He was born in 1876 to Andrew and Nellie Stephen of Clinton, Iowa. The family relocated to Tennessee when W. B. Stephen was in his youth. He then began to work for his father doing masonry work. One day while digging a well, he stumbled upon an unusual variety of clay. W. B. Stephen and his mother, who was an accomplished artist, made and fired a few test pieces with the clay. The more W. B. Stephen experimented with firing techniques and potter's wheels, the more he discovered his passion for pottery.
Tennessee Nonconnah
In 1904 Tennessee Nonconnah, the first of three potteries Stephen would operate in his lifetime, opened for business. With Nellie, his mother, as his business and artistic partner, their pottery helped supplement the family income. When both Nellie and Andrew Stephen passed away in 1910, Stephen closed the business.
North Carolina Nonconnah
Stephen's second pottery business, North Carolina Nonconnah, opened in 1913 in Skyland, North Carolina. Located on a major highway with financial backing by Clarence Pine Ryman, a patron impressed with the Tennessee Nonconnah pottery, North Carolina Nonconnah seemed destined for success. However, the business closed only five years later primarily due to the lack of a thriving tourist market that traveled mainly by train, and unimproved road conditions in the mountain region.
Pisgah Forest Pottery opened in Arden, North Carolina in 1926, fifty years after the art pottery movement was first introduced at the Philadelphia Centennial Exposition. W. B. Stephen had been a practicing art potter for 23 years. Over his career, he had learned to experiment with many glazes of the . He had read widely about Chinese pottery styles and techniques. He had also cultivated friendships with other successful regional potters, such as of Omar Khayyam Pottery, to learn techniques to attract shoppers from all over the region. While Stephen altered his style to what was popular at the time, he remained true to creating art that was pleasing not only to the general masses, but the potter as well.
Pisgah Forest Marketing
Most Pisgah Forest Pottery was sold to gift shops in the area, where it was advertised as "The ware with the sunset tints of the Land of the Sky." In 1939, after Stephen joined the Southern Highland Handicraft Guild, his pottery was sold in their salesrooms, and at their annual craft fairs.
Pisgah Forest Markings
W. B. Stephen used a unique system to mark almost every piece of his pottery. He began by making a design including the date, pottery name, and commonly an image of a potter. A circular plate was fired and, once dry, a plaster was made of the raised design. Every pottery piece was then put onto the plaster marking plate when it was partially dry. Stephen made a new marking plate every year from 1927 to 1954, so that today the gradual development of Pisgah Forest Pottery can be charted over time.
What is Cameo?
Also called pate-sur-pate (paste on paste), the cameo technique was first used by Sevres Pottery in France in the mid- nineteenth century. Originally, cameo was done using molds. Clay would be poured into molds, and when partially dry, removed from the mold and attached to a pottery piece. While Stephen used the molded cameo method in some of his pieces, he became better known for his freehand cameo. Following a process developed by his mother, Nellie, at Tennessee Nonconnah, he used a small brush to apply several layers of translucent porcelain clay to create scenes of the pioneer west and American life. The covered wagon is the most common of all Stephen's cameo images.
See also:
Share this article
Related Posts