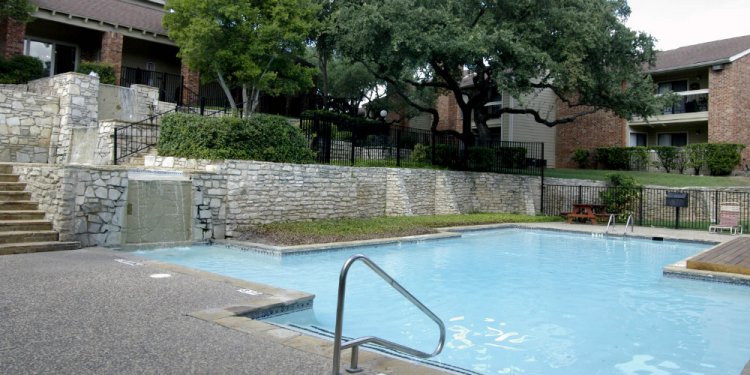 Sunset, Canyon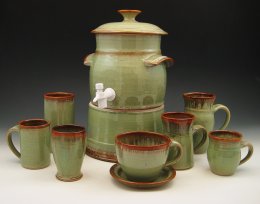 These images are from our photoshoot for Edible Austin's "The Beverage Issue". Included are additional images of unique ideas for your kitchen and home.
This image features Sunset Canyon Pottery's newest glaze pattern, Luna Verde, a glossy opaque mint green glaze with a rust-colored rim. These products highlight our everyday dinnerware items for your favorite beverages.
With bold colors and intricate decorations, Angelia Gallia's artwork will add whimsy to your home. Sunset Canyon Pottery Gallery features numerous shot glasses, trays and artwork from one of the most creative ceramic artists in Texas.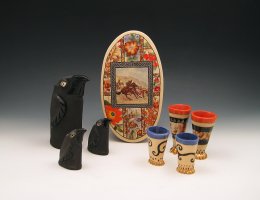 New additions to our gallery, Charan Sachar and Spector Studios will lend decorative and elegant touches to your home. These hand-built products feature unique textures and soft colors.
Fire and Light handmade recycled glass dinnerware and Barrick Candles have been staples in our gallery and brings brilliance and clarity into your life. These items represent only a fraction of the vast array of colors and products available.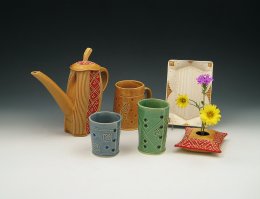 Another new addition to our shop are these great new items from Jeremy and Millicent Clayworks. These pieces feature bold and colorful design work on mugs, goblets, tumblers and decorative artwork for your home.
For a more dramatic table, these items from Ray Pottery have rich, jewel tones and runny, fluid glazes. From an American craftsman to your home.
This photo shows drinkware for your more festive occasions in one of our more popular patterns, Aurora. Goblets, wine tumblers and special order champagne flutes will certainly impress your guests.
Visit our online store to purchase Sunset Canyon Pottery or call our gallery at 800-846-6175 to inquire about all of the artwork seen here. Visit our gallery and studio at 4002 E. Hwy 290 in Dripping Springs to enjoy more fun and functional drinkware.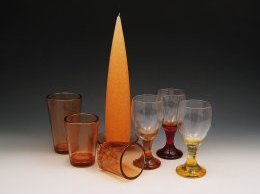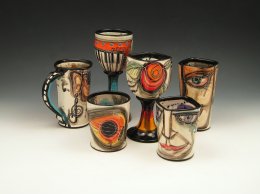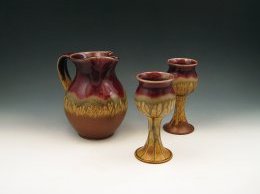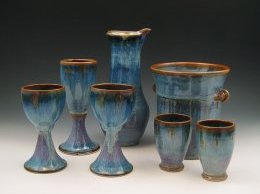 Share this article
Related Posts