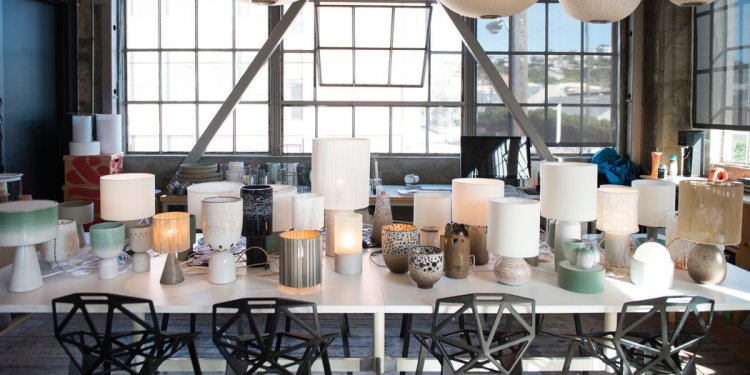 Heath Ceramics NYC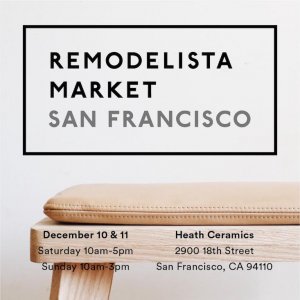 BY
Above: Today from 10 a.m. to 5 p.m. and tomorrow from 10 a.m. to 3 p.m. at Heath Ceramics nearly 50 local artisans from the San Francisco area will be showcasing homewares, clothing, jewelry, organic botanicals, gourmet foodstuffs, and more (plus, we'll will have a new Remodelista/Gardenista canvas tote on offer).
Now, a look at what's been piquing our interest this week.
Above: Proof that destination travel is becoming even more social: The Hollander, a new Chicago "social stay" hotel.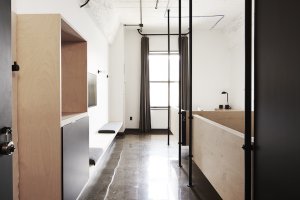 Housed in a historic warehouse in Wicker Park, the boutique hotel encourages guests to engage with one another via Instagram before their stays. The Robey, its sister hotel, is situated next door. Photograph courtesy of The Hollander.
Above: New York readers: Meredith clued us in on Bartleby Objects' pop-up shop, going on now through December 11. Located at 154 Orchard St., it includes Remodelista favorites J. M.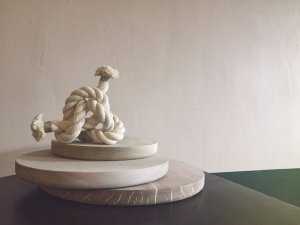 Generals and Sarah Macfadden Jewelry. (We're fans of these Bartleby Objects Wood Boards made of bleached domestic walnut.)
Above: Alexa plans to see Animistic Tendencies, an installation on view at BDDW. A collaboration between artists Kieran Kinsella and Maria Moyer, the exhibit is a material dialogue exploring the idea of animism—a belief that objects have an ability to act in the world. The installation runs through December 16 at BDDW, 5 Crosby St. in NYC.
Above: Margot is coveting the new colorblocked glassware collection from Charleston, South Carolina–based The Commons. A collaboration with longtime Remodelista favorite Alabama Chanin, each handblown piece is unique in shape and coloration.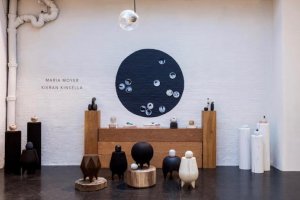 Share this article
Related Posts