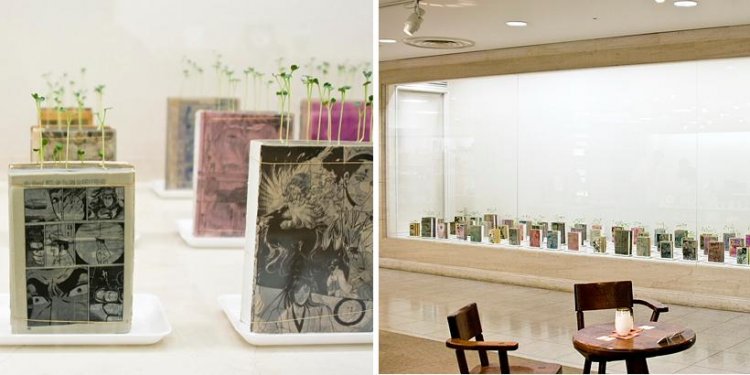 Cool Ceramic pots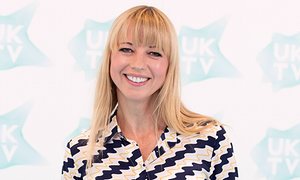 DJ Sara Cox will present The Great British Pottery Throw Down. Photograph: Jo Hale/Getty Images
"It's messy, it's hot, it's pottery." So runs the trail line for the new BBC2 craft show that hopes to repeat the ratings triumph of The Great British Bake Off. It sounds an unlikely, even absurd, pitch, but not that long ago so would pushing the mass appeal of a programme about making cakes in a tent. And the truth is that this year pottery has become, if not hot, then at least cool.
Unlike the "pottery mania" of the 1970s, when evening classes brimmed with free spirits firing earthenware, the latest ceramics craze extends to the heights of fine art and fashion – it is even featured in the latest edition of American Vogue. Next week an exhibit at the chic Frieze modern art show in London's Regent's Park will include a work by Jesse Wine described as "a multi-faceted ceramic presentation". It is likely to involve pots dotted with holes set in a wide sea of pebbles.
Such avant-garde work, including the wildly differing pottery of stars such as Ai Wei Wei, Edmund de Waal and Grayson Perry, has enhanced the status of ceramics in Britain. And yet at the other end of this rediscovery of pots and potting is the consumer success of boutique crockery brands such as Emma Bridgewater's teapots and Sophie Conran's work with Portmeirion.
This growing appreciation is just what the makers of BBC2's new show, The Great British Pottery Throw Down, to be broadcast later this year, are banking on. A literal spin-off from the success of The Great British Bake Off, it will see a group of 10 amateurs compete at the potter's wheel and will be hosted by DJ Sara Cox from the traditional home of British ceramics, the restored Middleport Pottery outside Stoke.
"Clay, mess, passionate potters and the team behind Bake Off. What's not to love?" Cox has said. "There's something really raw and exciting about grabbing a lump of clay and creating something unique out of it."
Finished work drawn straight from the kiln will be judged by established potters Keith Brymer-Jones and Kate Malone.
Encapsulating all this interest is the British Ceramics Biennial, running until early November and also held at Stoke-on-Trent around the site of the restored former Spode factory. This year the event comes after the launch of the £34m World of Wedgwood in Barlaston, the opening of York Art Gallery's new Centre of Ceramic Art, with its focus on British modernism, and the success of Ceramic Art York in September, featuring 50 exhibitors.
Share this article
Related Posts