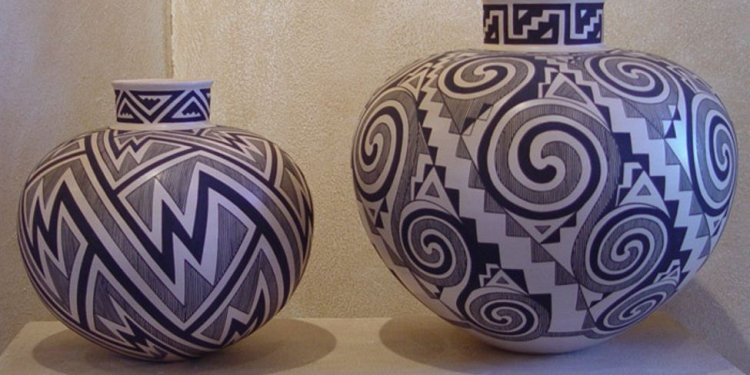 Ceramics Pottery designs
Identifying Pottery and Ceramic Marks
Identifying the manufacturer, age or value of your porcelain and pottery is made easier and accurate by looking at the markings on the back. Collectors of fine pottery and porcelain realize that knowing as much as possible about their pieces will enable them to learn several things:
The maker of the piece
The age of the piece
Where it was made
Its value for resale or insurance purposes (based on the first 3 factors plus condition)
The most important tool with which the collector learns these details, is the mark found on the bottom of most ceramic and pottery. These marks can be trademarks or logos, whether impressed, embossed or painted, which identify the manufacturer; initials or logos identifying the artist who decorated or actually created the piece; and in many cases, the country of origin and year of its creation is identified by the mark. Even the individual pattern may be determined by the mark placed by the manufacturer.
"The reason why identifying pottery marks on different types of ceramic items is necessary is because it helps in identifying patterns and preferred design styles through time. Not all pottery looks the same and each designer item has its own marking style. Retailers need to have an idea so that if they like the style or face demand, they can place the order whenever required."
Sometimes it takes real "detective" work to decipher and then translate the mark on a piece of pottery or porcelain. Some companies used the same mark for decades, even centuries while others changed their marks for various commercial reasons over the years. A timeline for such companies is very useful and timelines for many well-known manufacturers can be found in such resources as Kovel's New Dictionary of Marks and online.
Until 1891, importers of pottery and porcelain into the US did not have to identify the country of origin for their products. However, in 1891 the McKinley Tariff Act required that all goods (not just pottery and porcelain) entering the US had to be marked with their country of origin. In 1921, this law was made more specific by requiring that an item had to say "Made in…". So, if you find a piece of Japanese porcelain that says "Nippon" on the bottom, it was manufactured between 1890 and 1921, when the law required a change from Nippon to "Made in Japan."
However, many manufacturers in Europe had been marking their porcelain since the early 1800s, although small hand written marks were used even prior to that. In England, Wedgwood began marking their china in the early 1800s. England recognized early on that it benefited the economy to clearly identify and differentiate its wares from those of other nations, and set up a rigorous system in the 19th century:
Kite shaped marks with " Rd." [registered] in the center were used from 1842-83.
Printed/Stamped marks in colours other than blue tend to be post 1850.
The use of the word "Royal" before a company name tends to be used after 1850.
The use of the term "LTD" or " Limited" appear after 1860
The use of the word "Trademark" tends to be used after 1862
The use of registration numbers such as " Rd No.10057" begins in 1884. (from )
A very famous American pottery firm, Rookwood, is noted for its trademark which is its backwards R and P with a flame emblem denoting the year, beginning in 1886. "This logo was used on virtually every piece of Rookwood produced from 1886 until the end of production in 1967. Between 1886 and 1900 one additional flame was impressed around the logo for each year; [by] 1900 fourteen flames surrounded the Rookwood trademark. Beginning in 1901, the company stopped adding flames to the logo and started using Roman numerals below the fourteen flame trademark to date the pottery. The use of Roman numerals to date Rookwood continued until the end of production in 1967."
Other well-known American potteries and porcelain manufacturers such as Weller, Roseville, Stangl, Niloak, Frankoma, Van Briggle, Newcomb, Dedham and Franciscan also marked their china with distinctive identification symbols.
Resources:
Kovel's New Dictionary of Marks, Ralph and Terry Kovel. Crown Publishers, 1986.
Miller's Pocket Fact File: Pottery & Porcelain Marks, Gordon Lang. Octopus Publishing Group, Ltd., 1995, reissued 2000.
Handbook of Pottery and Porcelain Marks, J.P. Cushion. Faber and Faber, 1980.
Share this article
Related Posts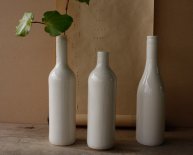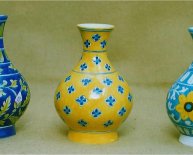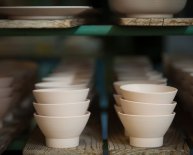 Copyright © 2023 l www.myperfectlittleworldblog.com. All rights reserved.