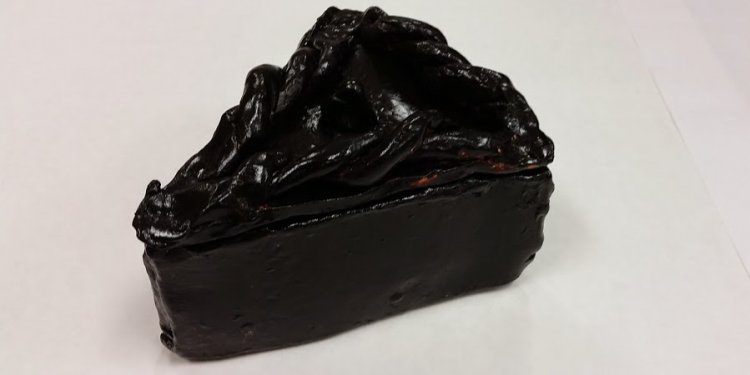 Ceramic slab box Design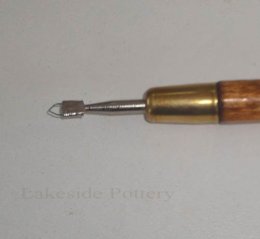 Sgraffito (in Italian "to scratch") is a decorating pottery technique produced by applying layers of color or colors (underglazes or colored slips) to leather hard pottery and then scratching off parts of the layer(s) to create contrasting images, patterns and texture and reveal the clay color underneath. The layer(s) of color can be underglazes or colored slips. Below is an example of one technique and what can be achieved.
Tools and MaterialsTools: Wire stylus or loop tools or mini ribbon sculpturing tools (Kemper Tools is a good source). Use rubber shapers or wooden tools to clean fine lines from debris. When complete, clean thoroughly with a dry brush.
Clay: Make sure the clay item is leather hard and not too dry but hard enough to hold shape when pressure is applied.
Wire stylus tool: where to buy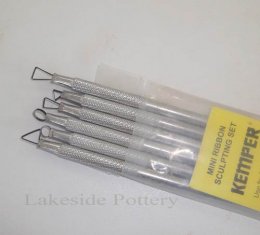 Mini ribbon sculpturing tool
Rubber shaper for clean up
Leather hard clay (tile / coaster)
Transfer design to tracing paper and then use sharp pencil and trace design to clay. Tracing paper is flexible and able to withstand the wet clay and multiple tracings. If using black underglaze, we like Amaco V-370 or LUG-1. Both perform well up to cone 6 glaze firing. Design pattern on tracing paper
Trace pattern on clay with pencil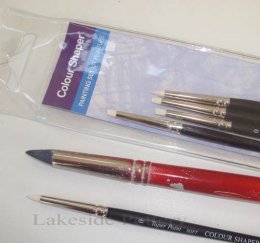 Lift tracing paper and verify
Use underglaze or colored slip
Apply 2-3 coats of underglaze, apply additional coats in alternate directions, and wait to dry before starting the scratching-off process. The tools and the pressure you decide to use is dependant on the affect you wish to see on the clay. If looking for rougher surface texture, push the tool a bit harder and take more material using more pointy tools. Scratches can have uniform or random patterns. NOTE: Only use a soft dry brush to remove debris to avoid damaging the colored areas.
Apply underglaze evenly (2 coats)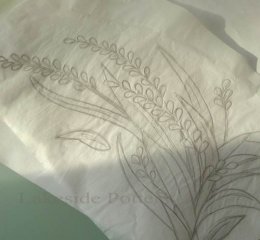 Insure tracings can be seen
Remove color where desired
Unwanted colored areas removed
The cups below use a slightly different technique than above. Only the traced pattern is painted on and the outline and lines within the pattern are scratched off. Same process applied on a cup
Remove all debris with a brush
Ready for drying and bisque firing
Once bisqued, touch up underglaze
Note: After your design is bisque fired, you'll have another opportunity to touch-up with underglaze before applying clear glaze and glaze firing.
Apply clear glaze without smearing
Glazed mugs
Another example on a vase
Lizards & leaves design
Other examples: Set of vases, boxes with lid, and Octopus Bowl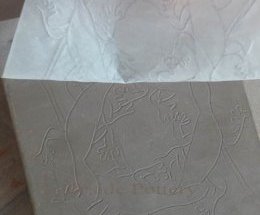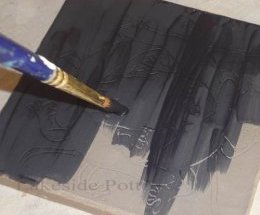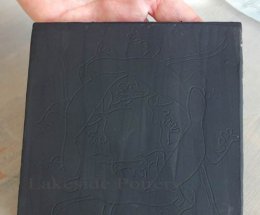 Share this article
Related Posts