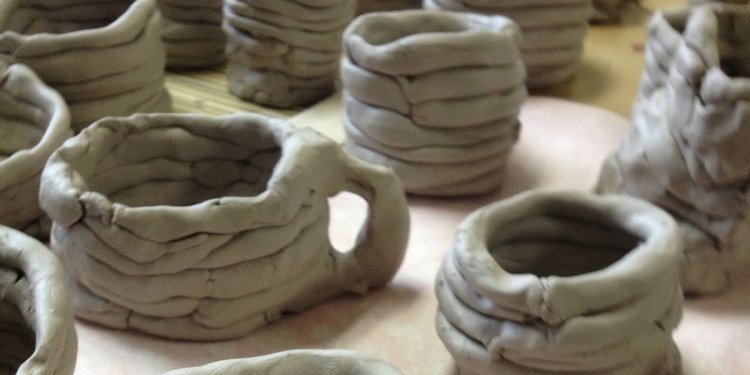 Creative Coil pots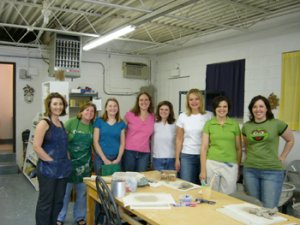 (up to 15 participants)
Hand-building creation (pinch pots, wall pockets, coil pots, sculpture, and masks) and wheel throwing experience for 90 minutes with our instructors. Includes clay, first firing, and painting.
Cost: $50 per person
(over 16 participants to a maximum of 20)
Hand-building clay creations (pinch pots, wall pockets, coil pots, sculpture, and masks). Due to group size, wheel throwing is not available, except for the birthday child. Includes clay and first firing. Cost: $20.00 per participant for make-it only parties ($5 extra if they want to paint it)
Choose from a limited selection of hand-made items to glaze with your unique design. Our selection includes mugs, plates, tiles, ornaments, pitchers, and small bowls. Pieces outside of the party selection items may be chosen for an additional fee. If your group would like to all paint the same item, please come in to choose your item and then allow two weeks for us to produce the specified items. Includes glazes, firing and 90 minutes of painting time. Call for pricing.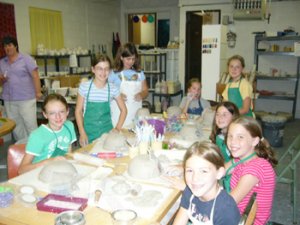 Creative Fire has participated in on location High Interest Days for Grade Schools and Vacation Bible Schools. This involves traveling to local area schools and churches to demonstrate wheel throwing, clay hand building and instruction about the creative process of working with clay. Children as well as adults participate in this hands on adventure in clay, and leave with the pieces they've created.
You are welcome to bring food and beverages. We will provide a small table for food/gifts. Please also bring any necessary serving supplies. Food and beverages may not be consumed while participants are working with clay or glazes and must be served only after our studio area is cleaned up. You may open gifts and serve food but please be aware this time will then be included in your 90 minute party fee. Use of our studio for eating/gift opening after your 90 minute party is available at the rate of $40 per hour.
See also:
Share this article
Related Posts