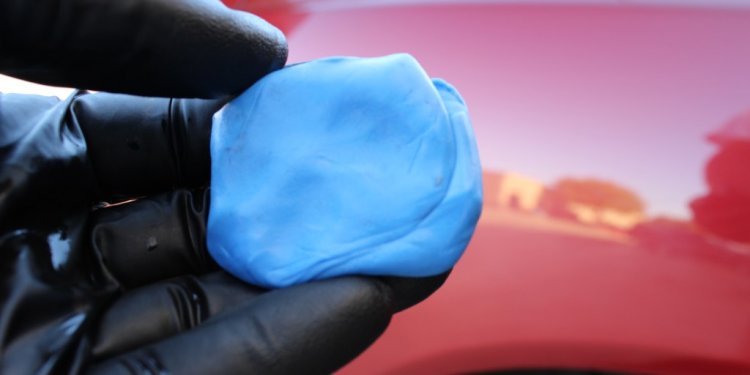 Using clay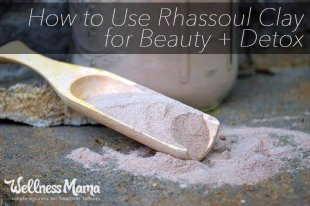 What is Rhassoul Clay?
Rhassoul Clay is a high-quality soothing clay for external use that stores indefinitely if kept dry. It is sourced from the Atlas Mountains in Morocco and is often used in spas for skin and hair. It is also called Ghassoul Clay, Red Clay, and Red Moroccan Clay, and it can only be found under this specific mountain range in Morocco. It is formed by a natural combination of volcanic activity and geothermal changes.
This untreated and naturally dried clay has a silk-like feel and can help even out skin tone and reduce blemishes. It has the unique ability to both nourish skin and reduce breakouts and many people use it daily as a natural soap and shampoo. In fact, clinical studies and testing on Rhassoul found that it can increase skin elasticity, even skin tone, reduce blemishes and blackheads, and reduce skin dryness or flakiness.
Like Bentonite Clay, it has the ability to swell when added to water, but Rhassoul has an even higher silica and magnesium content, making it especially good for skin. In fact, this clay can be used daily instead of soap for a gentle way to cleanse that won't strip skin of beneficial oils.
Rhassoul clay boasts a high negative charge and it can help draw out blackheads and other impurities from skin. This also makes it beneficial as a make-up remover or all-purpose face wash.
Uses for Rhassoul Clay
In general, Rhassoul can be used like any other healing clay. Some of the ways I've personally tried it are:
Face Mask: The simplest use for Rhassoul clay is as a face mask. It can be mixed with water or something like rose water to form a silky paste. This paste can be brushed or rubbed onto the face and left to dry before washing off.
Face Scrub: Rhassoul can also be combined with other ingredients to make an exfoliating and smoothing scrub. My favorite is mixing 1 Tablespoon Rhassoul clay with 1 Tablespoon ground oatmeal and apple cider vinegar to form a paste. I use about once a week for an exfoliating face scrub. As a bonus, it can be massaged into the face to exfoliate for 1-2 minutes and then left for another 5 minutes to dry before washing off. This will offer the benefits of a mask and an exfoliation in one step.
Hair Mask: I mixed 1 tablespoon Rhassoul clay into 1/4 cup of water to make a thin mixture that I pour onto my hair and massage in. For hair, it is important not to let the mixture dry as it can contribute to hair breakage if it hardens. I prefer to massage into hair in the shower and leave for about 30 seconds before washing.
Full Body Mask: For great skin all-over, I've made a simple paste of clay and water and used as a full body mask before taking a bath and washing it off.
Rhassoul clay can also be used in place of other clays in these recipes: Hair Detox, Mud Mask, Detox Foot Soak, and armpit detox.
Share this article
Related Posts