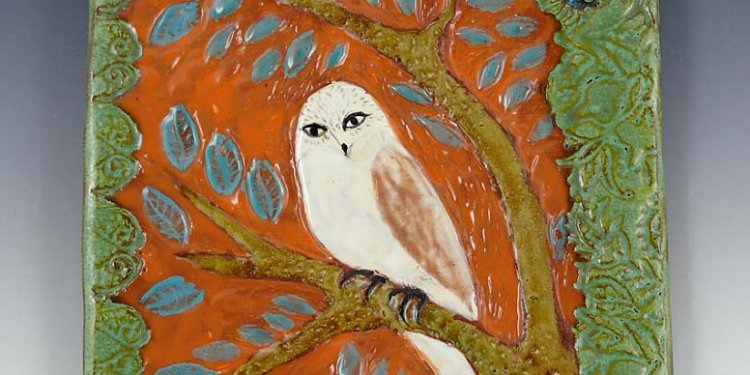 Hand Built ceramic plates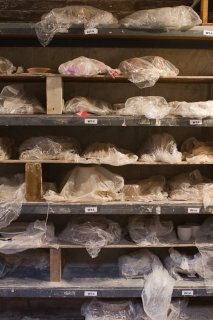 Last September I signed up for a wheel-throwing ceramics class thinking I would be able to make a set of dinner plates. I had big plans to write a piece about my experience: a photo of a stack of serene white plates, a little wabi-sabi of course, not perfect, but complete, heavy and unique. I knew there would be some bumps along the way, but I fully expected to succeed and have a great story to tell. My enthusiasm came from a sense of being lifted up as I answered a call from the pottery angels, three friends in particular who surround me, and gently nudged me to learn to throw.
The angels lined up like this. Last summer I met Vicki Snyder, a potter in Greece whose coffee cups I now drink from every morning. Then I met Sandi Fellman, my friend Sharon's neighbor, who took a few classes at a studio called Greenwich House near my apartment and busted out a dozen plates for Sharon's birthday. At the same time, my good friend Pete Miser was finishing up a class at the same studio and was always trying to have tea when he was in the neighborhood. "Why don't you go here, it's so close?"
Good question. When I first moved to the West Village, I thought it was only a matter of time before I signed up for a class at Greenwich House. Years and years—a decade actually—passed before I pulled the trigger. After hearing from Vicki about how pottery changed her life, eating from Sandi's plates, and seeing Pete's mugs full of tea on Instagram, I finally heeded the call.
I went in with the assumption that that I'd be lulled into a [NSFW] Demi-Moore-in-Ghost-like state of peace and passion, and I'd come out with some new dinnerware to boot. But here's the thing about pottery: it's really really hard. Last week I started my second six-week session and I have yet to throw a single plate.
For now it's mostly bowls that work really well for condiments. Setting the table for tacos this week, we used my little creations for grated cheese, cilantro leaves, and blistered jalapeños. A few larger bowls held warm black beans and a big helping of shredded chicken. A little pitcher that was intended as an espresso cup until it went off-center on the wheel was the perfect vessel for a liquid-y salsa.
Students' pieces resting under plastic. Reminds me of bread dough.
During class you can ask questions and learn how the studio works (from throwing to finished product is a long, involved process) but the real benefit comes by taking advantage of open studio hours. A range of potters—some inexperienced like me, but many quite experienced or professional—gather at the wheels during open studio hours. Sometimes there are nibbles from Murray's Cheese around the corner, and little Dixie cups of wine.
Share this article
Related Posts