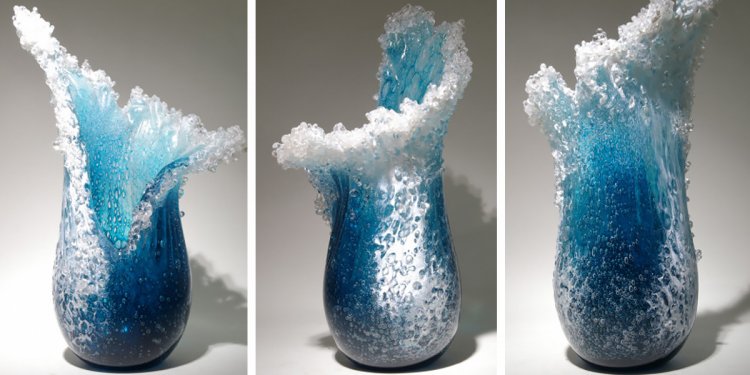 Hand Built ceramic vases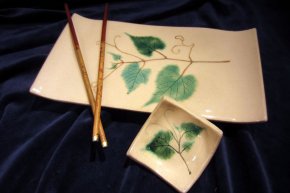 Hetizi specializes in high-fire hand-built ceramics, from teapots to sushi platters. Taking inspiration from the natural world around her home in Maryland, many of her pieces are created using actual leaves and flowers, which she rolls into moist slabs of clay. She forms these slabs into vases, bowls, ceramic boxes, candle holders, and other objects. After the bisque-firing, Heitzi uses natural stains to bring out the minute details of the leaves and flowers, and then glazes the pieces. She uses the same technique to create story-pieces (such as a couple walking through a forest, or a child digging at the beach) in which she makes ceramic stamps from photographic images of people.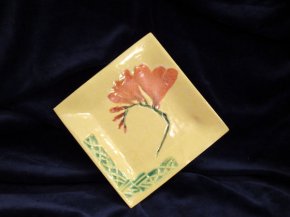 She presses these stamps into the moist clay along with leaves, branches, shells, and other found objects to create the scene, which is then formed into a finished ceramic piece.
Heitzi has branched out into a second style of surface decoration in recent years, one which incorporates brighter colors combined with carved flowing shapes. All of her work is dishwasher and microwave safe, and the glazes are all lead-free and safe to use with food.
Click on an image to bring up a scrolling gallery. Click 'buy' to redirect to Heitzi's Etsy page and complete your purchase, or click 'order' request a custom order.
Little Gem of a Grape-leaf Dish

This small buff stoneware dish was made by pressing grape leaves into a moist clay slab, then slumping the slab in a sloping mold. The leaves are stained in deep green and glazed in celadon.

$ 18.00 buy me

Starry Ceramic Trivot

This small ceramic trivot has been stamped with a whimsical star stamp. The piece can be decorated with multiple stamps suited to your needs.

SOLD order
Share this article
Related Posts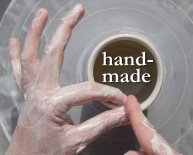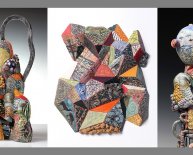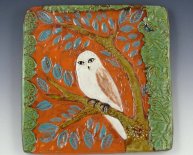 Copyright © 2023 l www.myperfectlittleworldblog.com. All rights reserved.