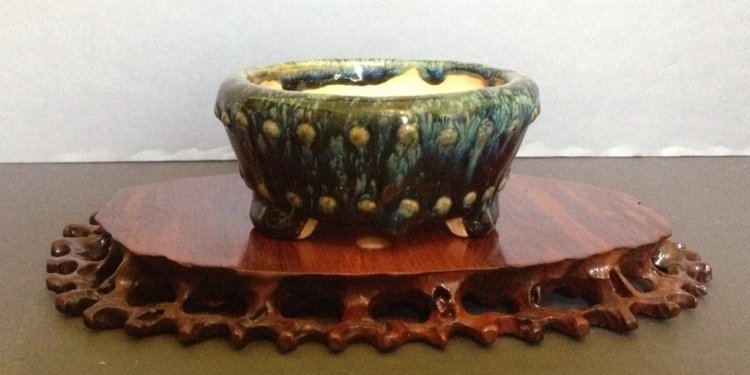 Famous Potters

Bill Shankland
1907~1988
Bill Shankland swam, boxed and played both rugby union and rugby league for Australia, touring England with the Wallabies in 1928. He joined Warrington where he played for eight seasons, captaining the side in three rugby league Wembley Cup Finals.
During the summer he played professional golf, becoming pro at Haydock Park and later succeeding Percy Alliss at Templenewsam, Leeds, in 1938.
In 1939 he was third in the Open to Dick Burton and in the 1947 Open he again finished third, two shots behind the Winner Fred Daly. In 1950 he moved to Potters Bar, among his assistants being Tony Jacklin, who owed much of his success to the training and advice he received from Bill. He retired to Parkstone, becoming a highly revered and popular member and died in 1988 aged 91.
Alex Hay
1933~2011
Born in Edinburgh in 1933 and educated at Musselburgh Grammar School, Alex Hay was a professional golfer until 1994.
Alex's background is steeped in golf. He joined Ben Sayers as an apprentice golf maker before becoming assistant to Bill Shankland, Tony Jacklin's first boss, at Potters Bar.
He was the Professional at East Herts and Dunham Forest for 13 years and was the Professional at Woburn.
He is a former Ryder Cup referee and author of: Mechanics of Golf; Skills and Tactics of Golf: The Young Golfer and the Golf Manual.
Alex specialises in company golf days and golfing dinners where his many great golfing stories go down a storm in the clubhouse.
He started his commentating career with BBC television in 1978 with The Open Championship and has covered many golfing evens including all the Open's since then.

Hay has forged a superb broadcasting partnership with his great friend and partner in crime Peter Alliss and the pair bring authority and genuine humour to the BBC television coverage.
Away from the commentary box, Alex is involved with course management and was until recent times the managing director of Woburn Golf Course.
Tony Jacklin
1944~Present
Tony Jacklin's brief, but memorable, brilliance revitalised British and ultimately European golf with his remarkable exploits. For four seasons, from 1969 through 1972, there was no brighter star in golf's firmament than Jacklin. At age 26, he broke a number of performance records in British golf, simply doing for the game in Great Britain what Arnold Palmer had done for it in the United States barely more than a decade before.
For these compliments and for breathing life back into the Ryder Cup later in his career, Tony Jacklin was elected to the World Golf Hall of Fame.
Despite his success as a teenager in winning the Lincolnshire Championship as an amateur, Jacklin's parents thought turning pro was too risky a proposition. But when Bill Shankland offered him an assistant pro position at Potters Bar, the 17-year-old thought the six pound salary was a fortune and launched his professional career. But life as an assistant wasn't appealing to Jacklin.
"There were times when life was heartbreaking-long hours spent practicing with Shankland seldom satisfied with what I was doing, " recalled Jacklin. But he worked diligently on his game and the hard work paid off with victories in Europe and Jacklin's dreams soon began to come true. He travelled to America to compete against the best and it wasn't long before he won the Jacksonville Open in 1968 and became the first Briton to win on the PGA TOUR.
Jacklin became a national hero in 1969 at Royal Lytham when he became the first British player since Max Faulkner to win the British Open since 1951.
"This was my Everest and no one can ever take away the recollection of that moment when I sat on its peak, " he wrote in his book, Jacklin: The Champion's Own Story.
One year later Jacklin achieved even greater heights when he became the first British player since Ben Hogan to hold the U.S. and British Open titles simultaneously upon his triumph at Hazeltine in Minnesota.
By the time he won the 1992 British PGA Championship, golf had lost much of its lustre for Jacklin. "I had had enough, " Jacklin admitted. "Golf was the only thing that I did that didn't make me happy so I stopped doing it". I said "That's it."
Shortly thereafter, however, Jacklin accepted the role as Captain of the Ryder Cup team and his passion was reignited. When he took the helm in 1983, the matches were in danger of being
compromised by the continued U.S. success. But Jacklin set the wheels in motion to end U.S.
domination and nearly pulled off an improbable upset. Losing did not diminish his team's competitive spirit; rather it ignited an intense rivalry. In 1985 he was the inspirational non-playing Captain for Europe's first victory in 28 years.
In 1987, he captained the team that won on American soil for the first time ever.
Persuaded to do a fourth tour of duty in 1989, Jacklin's team held off the hungry United States team, but ultimately the match ended in a tie, only the second one in Ryder Cup history. His infectious enthusiasm and indomitable spirit energised the team and lifted its confidence.
Share this article
Related Posts