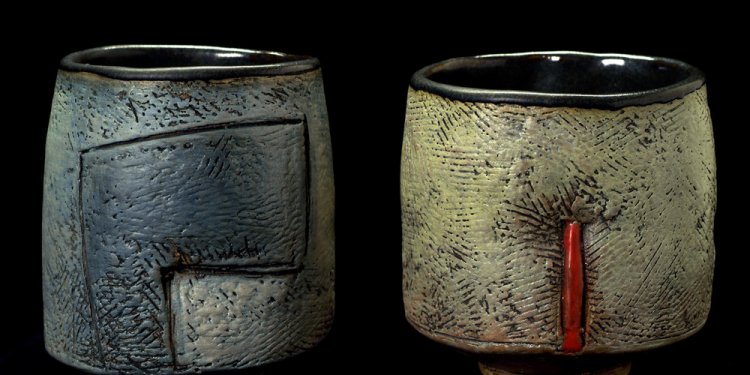 Sandi Pierantozzi Ceramics
In this workshop we will cover how to hand build functional pots which have good form, function well, and have a sensitivity to the human touch as well as other senses. Demonstrations will include forming techniques that use circular and rectangular templates, and the method of making various parts fit together. Through making and combining cylindrical and conical parts made from soft slabs, cutting darts, and coiling and pinching, a variety of forms will be shown. Alternate ways of treating the bottom of a pot with regard to added feet or foot rings will be included, as well as various types of handles made from slabs and coils. Good craftsmanship is important, so there will be much attention paid to detail and finishing touches. Bisque fire only. (Note: Participants are asked not to videotape any demonstrations in this class.)
Skill Level
Open to all levels of experience.
Artist's Biography
Sandi Pierantozzi has been handbuilding pots for 30 years. Her work, which is predominantly slab built, has been featured in Studio Potter, Ceramics Monthly, and Clay Times, and in over a dozen books on clay work. She has presented numerous workshops across the country and has exhibited her work nationally and abroad. Her work is in both museum and private collections. She was chosen an Emerging Talent at the 1993 NCECA conference and was a featured demonstrator at NCECA in 2001. Her awards include a 2001 Fellowship from the Pennsylvania Council on the Arts, and the Hammill & Gillespie Purchase Award at the 1999 Ceramics Monthly International Ceramics Competition. She and her husband, Neil Patterson, maintain a private studio, Neighborhood Potters, in Philadelphia, Pennsylvania.
Artist's Statement
I primarily make slab-built functional pots that are also decorative. My intent is to make pots that are friendly, approachable, happy, and playful, yet have an understated elegance and formal quality about them.
My pieces are slab built from cone 6 Porcelain. After rolling a slab with a rolling pin, I use rectangular or circular templates as a starting point for each pot. I then either cut out darts or pinch the clay into the desired form. I often work from sketches I've made, or just let the process guide me into the form. My forms are inspired by many sources such as nature, architecture, and beads. My surface decoration is mostly inspired by fabric and clothing.
Making pots is meaningful to me because I appreciate food, celebration, and setting a beautiful table. In this "age of communication, " where most communicating is done electronically, and food is eaten out of paper, plastic, or Styrofoam, my hope is to communicate through my pots, by bringing some creative life into eating and drinking. A handmade pot contains the soul and energy of the maker, and when used, a human connection is made. These basic connections between people keep our souls alive.
Artist's Website
www.sandiandneil.com
Supply List:
* Sketchbook or notebook Basic clay tools:
* fettling knife * needle tool * scoring tool (can be a serrated rib) * small sponge * cutting wire * small brush for clay slip
Other Tools:
* Paddle * X-acto knife with #11 blade * ruler * large rolling pin * small pastry roller * wooden modeling tool for smoothing clay
Texture Options: Found objects, fabric, mesh, stamps, or anything else that would make interesting textures.
* Materials marked with an asterisk* will be available for purchase in the Shakerag store.
why development length is provided
where system preferences mac
when was startup filmed
how manager treat their staff
how much business class cost
when technology spillover occurs
who technology in healthcare
what project management
how product managers work with data scientists
which manager has the most trophies
where design criteria
road map what is the definition
how entrepreneur helps in economic development
what business to start in 2022
how science points to god
what project should i do
what entrepreneur mean
how to start startup in usa
what startup apps do i need
where is development panel in jira
how solutions are formed
where are you from design
who management of chronic disease
where to go from business analyst
what manager do
how many startup fails in india
who design washington dc
how many start ups in the uk
which startup is best in india
how many technology parks are in india
how to state a solution
how much project manager earn in canada
what development made exploration to africa
where to teach spanish online
when design works
how much system 12 itoto
which device is required for the internet connection
which science is the easiest
how often does waste management bill
why solutions are important
how much design house
when business writers request information
how much business tax will i pay
why product design
how teaching styles affect learning
Share this article
Related Posts