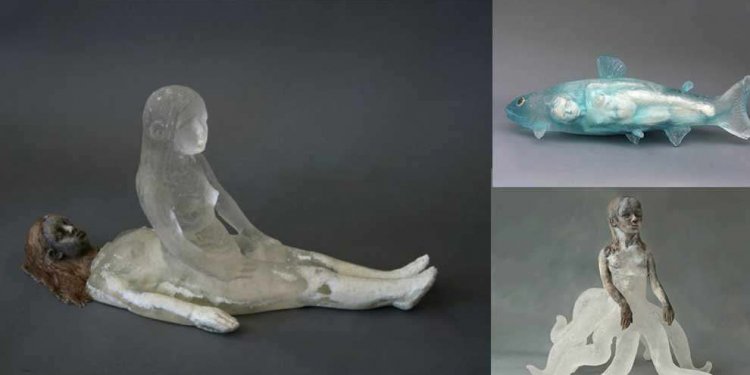 Cool clay sculptures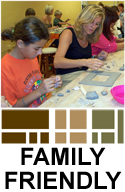 Operational Hours
Monday and Wednesdays: 9 a.m. – 9 p.m.
Tuesday: 9 a.m. – 4 p.m.
Thursday and Friday: Closed
Saturday: 9 a.m. – 2 p.m.
Sunday: 12-4 p.m.
The Pottery Studio, established in 1968, has evolved into one of the finest pottery studios in the Central Florida area. The main focus of our program is to provide a safe and relaxing atmosphere where individuals explore, invent, learn, and create at their own pace.
Our facility is spacious and well-equipped, with an open and inviting work area. We provide 12 electric pottery wheels, a slab roller, a spray booth and an extruder. Our facility maintains 4 electric kilns and two gas kilns, with cone 10 oxidation, reduction, and low-fire Raku capabilities. Clay and tools are conveniently available for purchase on site.
Family Night Pottery (ages 6 and above): Bring your kids and have a creative family experience making cool clay projects. The one-night class includes all materials and firing fees (adults-$10 and kids, 12 and under-$5 each). Participants must be at least 6 years old and completed kindergarten. Wednesdays, 6 – 7:30 pm
Mudslingers (ages 3-5): This program is designed to assist in the development of artistic skills through experience with clay sculpting and manipulation with hands-on age appropriate projects. The class is structured for the child to be assisted by his or her parent/caregiver during the sessions. All materials included ($10 per child). Mondays, 10 – 10:30 am
Kids Clay (ages 6-17): This is the perfect activity for home schooled children! A full hand built clay project will be completed in the course of one visit. Students will be guided in the construction of a sculpture, and then given a rainbow of under glazes to finish their masterpieces. Student's artwork will be fired in our kilns and can be picked up approximately two weeks after creating it. ($10 per student). Wednesdays, 2 – 3:30 pm
Open Studio (ages 18 and above): Open Studio is a relaxing and engaging environment for experienced potters who can work on their own with little or no help from the staff. Knowledge of clay, temperature, glaze and process is required. Open Studio is on a 10 week cycle. You renew your participation each cycle. This gives you full access to our equipment and glazes. You can use the studio anytime during our open hours. Call to arrange a tour of the facilities.
City Residents: $65/Seniors $40. Non-City Resident: $80/Seniors $45.
Classes: Learn the basics or develop your skills in a wide variety of classes. The Pottery Studio offers a diverse array of programs to students of all levels. We provide classes in pottery, silk painting, mixed-media, mosaics, jewelry, and more. Check our class schedule for current offerings. We also host 2-day workshops, taught by nationally acclaimed potters.
Click here to view the current Class Schedule.
Date Night (ages 18 and above): Want to try something different for date night this Friday? Wisk your main squeeze off to this romantic night of clay sculpture! Sip wine and snack on decadent chocolates and fruit while you create a clay masterpiece. Materials, tools, soothing music and refreshments will be provided. ($25 per couple). Fridays, 7 – 8:30 pm
You must be 21 years of age with proper id to consume alcoholic beverages.
Group activities & private classes: The Pottery Studio is available to host private classes for groups of 10 or more. We cater to school groups, community groups, clubs, and other organizations. Please call to arrange times, dates, and pricing.
Team Clay Workshop: Build teamwork through creativity in a relaxing, engaging environment. Our professional potters will guide your group through a hand built project from start to finish. Increase creative problem solving, encourage communication and lower stress among co-workers in this fun workshop. We ask that there are a minimum 10 participants in your group.
Amenities
• Slab rollers
• Spray booth
• Electric Kilns for Cone 04/06/6
See also:
Share this article
Related Posts