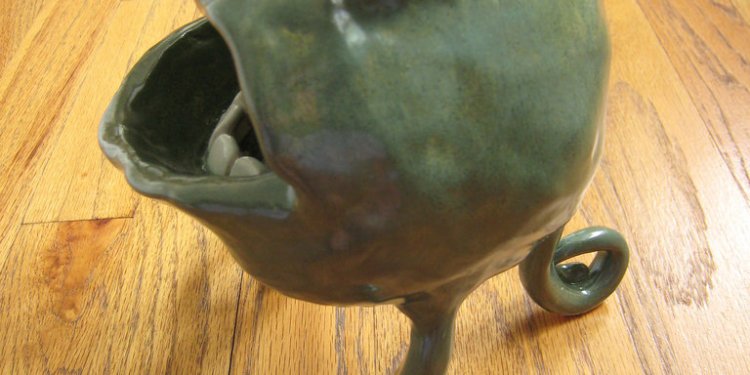 Hand Building techniques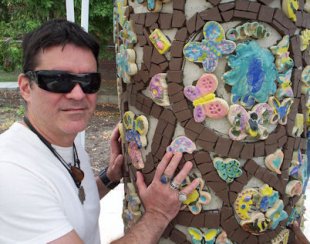 Tips and Techniques: Hand Building Pottery
Alfredo Ratinoff
There are two broad methods of pottery, hand building and wheel throwing that give very different ways to create pottery. Here at The Smithsonian Associates in our studio art classes we teach hand building. Here are a few terms that can help you learn the technique.
Pinching: This is one of the oldest, simplest and most direct ways of shaping clay. Pinch Pots are created by patiently and steadily poking, pinching and pulling a lump of clay into shape. Lumps are evened out by applying steady pressure and tears are cut away.
Coiling: Coiled Pots are created by gradually stacking and joining "snakes" of clay on top of one another. If the clay is very soft and moist, coils can be added directly, but if the clay is relatively dry, contact surfaces need to be scored and slipped to ensure a strong join.
Press Moulding: Soft slabs or coils are pressed into concave moulds. The inside of the form is then trimmed and decorated and the piece is left to dry until it is stiff enough to support its own shape and weight. It is then popped out of the mould for the exterior surface to be decorated and for finishing touches to be added.
Slump Moulding: This is the mirror image of press moulding. Soft slabs or coils are laid over convex moulds. The outside of the form is then trimmed and decorated and the piece is popped off the mould before it gets too dry that it shrinks around the mould. If texture is desired on the interior surface, the soft slab should be textured before it is laid over the mould. Interior surface decoration can be preformed after unmoulding.
Soft Slab: Soft slabs are made from clay that is very moist and plastic. Soft slabs can either be rolled out to a uniform thickness or created by throwing a clay disc with random textures at a smooth work surface at an oblique angle a couple of times. The slabs, or pieces cut from them, are then quickly shaped into, over or around moulds or around crumpled paper. Scoring and slipping may be necessary on joims as the piece dries out.
Hard Slab: When soft slab that has been rolled out is allowed to dry until it is leatherhard, it becomes hard slab. Pieces cut from this relatively stiff clay are joined by scoring and slipping to make geometric, precise work such as boxes.
These are just a few techniques to get you started if you are interested in pottery making. Here at The Smithsonian we have two pottery making classes taught by Alfredo Ratinoff, who has many prestigious pieces all over the world. If you are interested in learning more or taking one of our studio art classes please visit our website at,
See also:
Share this article
Related Posts