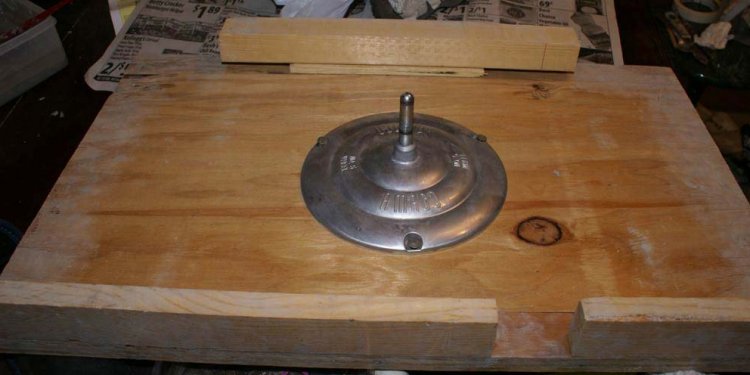 Working with clay Basics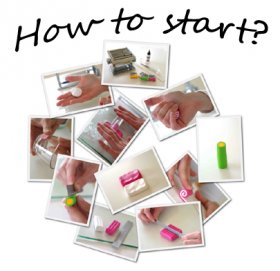 Polymer Clay -
How and Where to Start
Welcome to the polymer clay "family"! A polymer clay artist, whether a beginner or advanced needs only a few basic supplies to produce successful results. Some of the best artists don't use many tools beyond the basics. If you're visiting this site, it means you are wondering about this material called "polymer clay". The 1st time I saw polymer clay was on 2005 when I joined a small group of women and made a simple millefiori cane, for others it may be a final product they saw and wondered what it is made of. Where did you see it for the 1st time? :)
So, Where to start?
Although, there is an impressive list of tools and materials you can purchase for this new hobby you don't have to buy them all at once, you will not need all of them (not right away). Most of the tools and materials are not very expensive, but they add up very quickly. To make it easier for your budget, buy only the tools you need at the moment.
How do you decide what you need?
Find a project or two that you would like to start with, it can be something from the internet or a meeting with a polymer clay friend. When looking for internet projects, each project description contains a list of tools and materials. There are many sites on the Internet where you can look for projects. I would suggest picking one that is suitable for beginners. Some of PolyPediaOnline tutorials are also designated to beginners (such as Vol. 12 - Fun bugs & Vol. 13 - Summer Trio), I am currently working on a new PolyPediaOnline section just for beginners but it may take a while until it is available.
In the following list I am reviewing many tools and materials, not all of them are a "must" for beginners.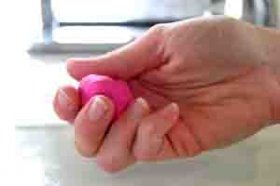 To my opinion, these are the 5 "must" tools for beginners:
1. Polymer clay
2. Working surface
3. Roller/Pasta machine
4. Blade
5. Oven (with a thermometer)
and of course your talented hands :)
Take the time to read along and choose your tools according to the project you are creating but remember, you don't have to buy all at once, I'm still collecting tools and materials and adding a few every time i see something interesting :)
Polymer Clay
Polymer clay is a synthetic modeling material that remains maleable until it is cured by baking at a low temperature. All polymer clays are basically made up of polyvinyl-chloride (PVC), pigment and solvents. Most project descriptions avoid mentioning specific brands, yet you will find at least a few different types of polymer clay in a craft store and even more on the Internet.
Which one to buy? Each country carries different brands, In Norway i heard there is just Fimo, in Germany Fimo and Pardo are the most popular, in USA mostly Premo. Check at your local craft stores (USA - Michael's, Joann Crafts or Hobby Lobby), and do your best to pick clay that is not too firm (Premo is very comfortable to start with and easy to soften). Once you are more comfortable with polymer clay, you may want to switch to other brands of polymer clay (such as Kato which is the strongest after curing but is also pretty stiff in its raw form and requires more conditioning than other clays)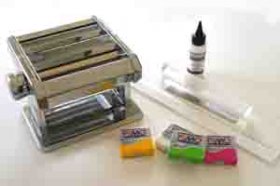 Before you go to the store, decide what colors of clay you would like to use for your project. You may have to buy more than one block if multiple colors are required for your project. Keep in mind, that different colors of clay may be mixed just like regular paints, so if your project requires yellow, green, and blue, you can simply buy yellow and blue (and mix them to obtain green). You can also mix different kind of clays!
A Work Surface
The best surfaces for working with polymer clay are a smooth ceramic tile, a plexi-glass piece or a sheet of glass, flat placements sheets are also optional but you would need to use tape to secure it to the table so it won't move all the time. Don't use the surface of your room table or any other surface you care about, raw polymer clay may damage/stain surfaces and it is better to keep it separate for your dedicated projects.
Oven
Baking is the most important element of success in creating with polymer clay. You can create the most amazing thing, but if it melts, burns or break because it's undercooked - it's sad. Polymer clay needs to be baked in a regular oven for it to become hardened, durable.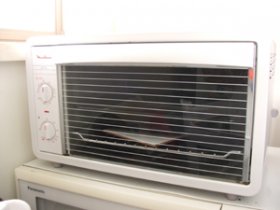 To bake your polymer clay creations, you will need an oven that can be accurately programmed to generate temperatures between 215°F (102°C) to 325°F (163°C) - according to manufacturers instructions. This range is sufficient to bake any polymer clay item.
For more details on baking polymer clay, please see a separate page
General Tools and Materials
If you have tried other crafts, you may already have some of the tools and materials that are required for your first polymer clay project, some other tools may be borrowed from your kitchen or throughout the house. These include knives, roller, grater, and many more. However, to be safe, it is wise to designate these tools for polymer clay only. I have posted about the use of kitchen tools in my PolymeriOnline Blog - you are welcome to check that list
Rolling Tools A pasta machine is invaluable for rolling smooth, even sheets of polymer clay at various thicknesses. It is used to roll out the clay quickly and accurately. If you are planning to use polymer clay as a new hobby or an occupation, consider purchasing a polymer clay dedicated pasta machine and make your life much much easier.
If you are not sure yet about this new hobby, I would suggest getting a roller. You can use an acrylic rod or brayer for hand rolling sheets of clay. However, any smooth, lightweight tube will work as a rolling tool. You can also use a good clear simple plastic roller that can be found in a craft store. If you decide to buy the pasta machine later, the roller will still be useful.
Cutting Tools
Most projects requires the cutting or slicing of stripes/slabs/shapes and polymer clay millefiori canes.
A few simple cutting tools will make the job easy -
Clay Blades
Blades for polymer clay are available in craft stores. They are usually 6" (15 cm) long and come in both flexible and rigid types.
For some projects they can be substituted with a disposable cutter from a home store. I personally used them a lot when i started with polymer clay and we didn't have any alternative, other blades weren't available.
For safety, I suggest marking the dull side of the blade with some nail polish/permanent pen. Be careful!!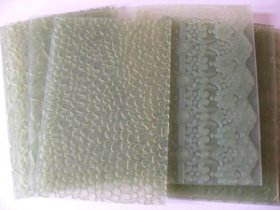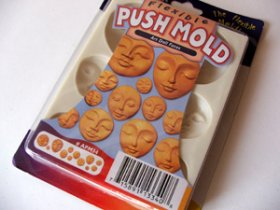 lists of pets
sectional couch covers for pets
perky pets
ant killer safe for pets
do hedgehogs make good pets
st louis craigslist pets
pets insurance
loving pets
wowhead hunter pets
ohio craigslist pets
craigslist inland empire pets
custom dog tags for pets
craigslist pets
craigslist sacramento pets
disney names for pets
best pets for children
craigslist huntsville, al pets
adopt me halloween pets
craigslist williamsport pets
gps tracker for pets
oahu craigslist pets
osrs pets
best exotic pets
cremation for pets near me
lost pets
craigslist sacramento pets
texas craigslist pets
pets for adoption
dr marty pets
league of super pets
animals for pets
pocket pets
wow classic best hunter pets
pets mart
little live pets bird
austin pets alive dogs
pratt's pets
pets of skyrim
pillow pets pig
all pets hospital
tropical world pets
custom dog tags for pets
overlook bay pets
southwest airlines pets
foxes as pets
pets clipart
craigslist pets jackson tn
best pets for kids
pets of skyrim
house of pets
preuss pets
pets 3
cemetery for pets
fun fur pets
healthy pets of wedgewood
league of legends pets
little live pets flamingo
lost and found pets near me
hickory craigslist pets
conan exiles greater pets
craigslist spokane pets
d&d pets
are ferrets good pets
pets for sale near me
hotels for pets
best in pets
pets supplies
pets friendly hotel
heartland pets
corvallis craigslist pets
vip pets toys
pets osrs
rhode island craigslist pets
oklahoma city pets - craigslist
harry potter pets
little live pets dog
koolau pets
secret life of pets toys
nh craigslist pets
zimmers pets
best pets for kids
forever pets
craigslist corpus christi pets
hamsters as pets
pets to adopt near me
little live pets bird
baby sharks for pets
secret life of pets toys
craigslist pets dallas
neon adopt me pets
chinchilla pets
adopt me roblox pets
how long do ferrets live as pets
craigslist greensboro nc pets
roomba for pets
alaska airlines pets
cool fish as pets
pets playhouse
adopt me pets legendary
are raccoons good pets
vip pets toys
seattle craigslist pets
rhode island craigslist pets
hypoallergenic pets
care credit for pets
cremation for pets near me
are ferrets good pets
wow classic best hunter pets
types of pets
wonder pets theme song lyrics
duke secret life of pets
little live pets
best exotic pets
crayola scribble scrubbie pets
craigslist pets albuquerque
wet pets dothan alabama
revelation pets
craigslist greensboro nc pets
terraria light pets
midwest homes for pets
tagged pets
Share this article
Related Posts