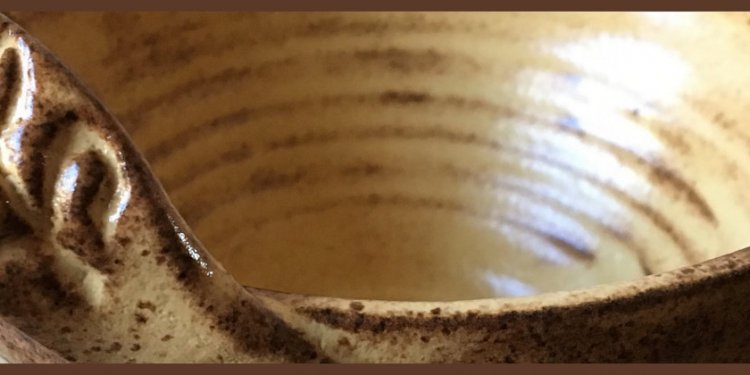 Handmade Pottery for Sale Online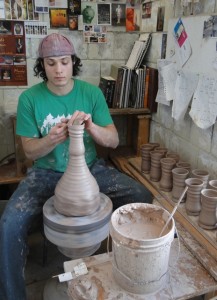 This is a guest post by one of my students, Joel Cherrico. Joel signed up for my course without knowing anything about websites or online stores.
Quite frankly, I'm absolutely amazed at what he's been able to accomplish so far without any technical knowledge. Here's his story about how he created an online store selling his own .
Steve replied to my email within a day, and after a couple dozen emails back and forth I knew that Steve had true passion and talent for online sales. In this post, he asked me to share my passion for handmade pottery.
I started making pottery in high school and then studied as an Art major for 4 years in college. I did everything I could to get out of my other classes and sit at the pottery wheel.
I practiced pottery making techniques like throwing off a hump and custom glaze mixing. Most importantly, I learned how to critique.
Whether evaluating a piece of pottery or proofreading my next e-mail newsletter, critique is a tool that I use everyday. My goal is that my newest work will always my best work yet.
Here's A Video Of Me Hump Throwing A Spiral Cup
Finding My Niche
I fell into my niche through passion for ceramics. I've wanted to make a living from my artwork since my first year in college. During sophomore year I began selling at regional art festivals and organizing single day sales on my college campus. This gave me research about what types of pottery sold best, proper selling prices and how other potters made their living in the area.
There are many great potters in Minnesota, but very few sell pottery as their primary source of income. Determined to pursue pottery as a profession, I decided to take management and entrepreneurship classes to find answers to my financial questions.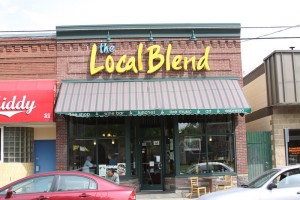 I knew upfront that there was no way I had enough money to open a physical shop or gallery right after graduating. I had a few thousand dollars saved from art festivals and 1-day sales, but that still wouldn't be enough to run a business.
I kept brainstorming with any college professors and classmates that would talk to me. Pottery is functional artwork. How else could I get my pottery in front of people when I don't have a store?
The answer turned out to be simple. I would show off my pottery at local restaurants and open an online shop.
At the Local Blend coffee shop in St. Joseph, Minnesota (pictured above), customers can eat and drink from my pottery everyday! And if they want to buy my pottery, they can make a purchase directly or from my online store.
Introducing My Online Store!
I built my online store using BigCommerce. I have the simplest plan available and it costs about $25 per month. I went with BigCommerce because I wanted to maximize my time on the pottery wheel and not have to deal with website design.
I can work well with a computer, but I used customer service very often when building my online store. Likewise, I frequently used Bluehost customer service when setting up my website. I think that access to support staff is well worth the fees. I also can't read .html or .css coding, though I've tried to learn the basics.
For me, using an open source shopping cart would've taken too much time away from the pottery wheel, especially if a problem arose and I couldn't immediately call or chat with customer service to get it fixed.
I get my pottery online with a photography setup in a small office space that I rent for $300 per month. Ironically, this is the highest expense of my online work and has nothing to do with my online store. In fact, I could run things from my own apartment, but I'm convinced that this will be the most efficient way to sell online.
I also employ student interns from my alma mater college, and they need a space to work. They work unpaid for 1 semester, in exchange for 4 college credits and fulfillment of their internship requirement. This has been a great system of working.
I could write another post on my photography process, so I can't get into details here. Basically, this office space allows me to consistently shoot photography, edit photos, and get them online. It also provides storage space and a way to keep everything organized for the online store.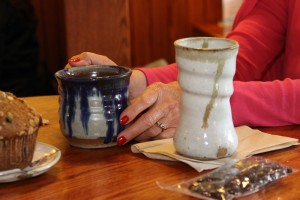 I've owned and operated my blog since sophomore year in college (over 4 years) and I've been working with Steve to build my online store for about 1 year and just finished (though I could have launched sooner if I had more time to spend on it)! I see potential for most of my sales to occur online in the future. In fact, sales have already started trickling in online!
Steve's Coursework is Definitely Worth the Cost
The best part of Steve's course has been the Wednesday night question and answer sessions. I think that Steve is a great teacher, and I'm comparing him to 4 years worth of college professors at a liberal arts school. He always provides recommendations on what I need to do next to improve my online store and get sales.
Steve's coursework taught me the right and wrong ways to get pottery online. I used to have a website hosted through which is much less popular than WordPress and not optimized well for search engines. I also used Etsy to sell my pottery. Check out this blog post by Steve for a few reasons why you could be missing out on lots of sales by using Etsy:
I think the most challenging part about starting an online store is getting sales. Unlike most businesses, I manufacture my own product. I have a limited amount of time that I can spend marketing. My plan is to focus my efforts on my current customer base, and expand my customer base by getting published in the contemporary ceramics scene.
My Long Term Plan
My next step is to pump out both blog and video content that will lead people to my online store. I may not be the best writer but I'm not afraid to write lots of content about my pottery and sculpture. I plan to follow Steve's coursework on SEO and marketing, and also to approach magazines about publishing my pottery.
I've contacted about 10 magazines in the ceramic world and across Minnesota. I pitch them an idea to publish an article about my pottery in the Local Blend coffee shop. I think this venue is my key to getting published; no other potters are making restaurant pottery in this way. Also, my pottery is about half the price of most professionals.
Getting published in a magazine like Ceramics Monthly or Studio Potter is a big deal in the ceramic world- it's kind of like getting on the cover of Rolling Stone for a band. If I get published in a national magazine, then pottery collectors from all over the country will see my pottery, my prices and my age.
I think this will lead to 100% online sales in the near future, because these collectors know that the value of my pottery will increase over the
years.
So far, my online store has been a drain on my time at the pottery wheel. Setting up the store took a long time, but seeing as sales are already coming in I'm convinced that the financial success will be worth the effort. Just like my artwork, the business will improve over time.
I never break a pot on purpose, even if I think it's a bad pot. Pottery is functional, and I know that someone out there will enjoy drinking from a mug that I think is ugly. This is a philosophy that I take into my online work. Every pot that's posted online may not be the best example of my work, but at least it's online and has a chance to get out into the world. The important thing is to keep moving forward.
Share this article
Related Posts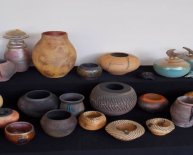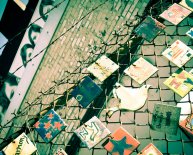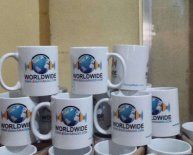 Copyright © 2023 l www.myperfectlittleworldblog.com. All rights reserved.