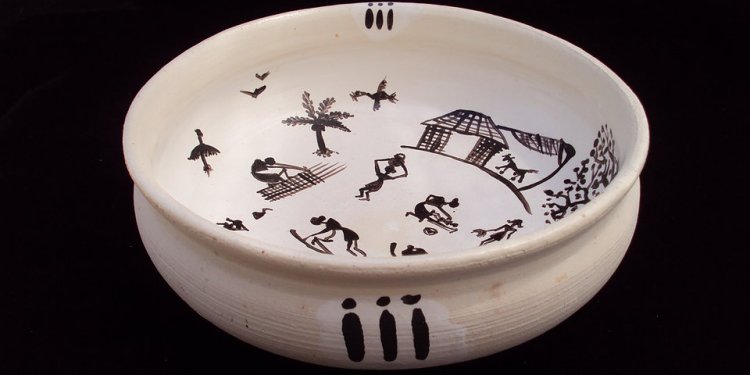 Handmade Ceramic Art
Welcome to the Marsha Neal Studio Etsy shop!
If I had to write a quick priority list about my current position in this life it would be: Mom to Chloe & Riley, Wife to Dave, Porcelain Bead Artist, Wildlife Conservationist, Entomologist, Bird Watcher, Garden Enthusiast, Chocolate Lover, and much more!
If you want to see what I am up to this week, swing over to my Blog:
How did I get to where I am now?
I have been working with clay since I took an elective beginning ceramics class in 1997 (I was studying to become an Entomologist - concentrating in Wildlife Conservation). After graduating with an MA in Ceramics in 2001, yes - bugs and clay, I started making tiles. I also worked three jobs through college, and after. I have been a waitress and a bartender, sold shoes at Sears, taught kids and adults about nature, ran a butterfly house for a few summers, worked in the Quarantine lab at the USDA BIRL, then finally, before selling beads full time, I worked for my in-laws at their lighting business doing all kinds of things that fall under "office assistant".
After trying a few not-so-great local craft shows (neighbors had macaroni glued to a plate - seriously!) I realized I was not in my ideal market and that I should learn to really listen to my customers that kept mentioning "You should put a hole in that tile - I want to wear it on a necklace". So upon an urge, I cast aside the tiles and vases and started making beads and pendants.
After figuring out how to create pendants from my "tiles" (put the hole in it when the clay is soft) and fire the pieces suspended on tiny hooks, suspended from bead trees in order to have a smooth glazed surface over the entire piece, I started to apply to bead shows. Within a couple of years I was selling my work and jewelry making supplies at over 30 bead shows a year.
Traveling like this lasted until 2006. After a few years of selling, making, and traveling, I started to get a bit burnt out. My husband and I wanted to work on starting a family (not going to happen with all the alone traveling ;). Not to mention that all of the traveling to sell and long hours making beads did not fit into our ideal situation for raising a family.
My friend Darlene (D7Studio) picked up the bead show circuit for me, and now runs that side under her business. What a relief to just have to send her a bunch of new work and see what sells.
I do miss the interaction though. I loved getting to know all of my customers and hearing about how they plan on using my pieces in their jewelry design. Or how that piece they bought before was used as a necklace or earrings and the person receiving it, loved it (often incorporating my handmade story into their inspiration)… SO cool!
So to keep up on the socialization aspect of my business, I have a blog, a flickr group (for creations made with one of my clay pieces). a Marsha Neal Studio Facebook Page, and a MarshaNeal twitter account. I use these tools to interact with my customers. And really - most of my customers become like extended family over time. Maybe that is just the way I feel though being brought up in an Italian family…
I try to show the pieces here as what you will receive. There may be a few listings (decal pieces, silk strands) that are a general listing because the actual items are somewhat easily reproduced. Those listing will indicate it.
A little know fact about my work: If you happen to drop the piece and it breaks (think of it - clay is covered with glaze, glaze is glass… Treat it as you would a glass bead), and I am still alive and working in clay in this way, just send me the broken piece and I will do my best to send out a replacement piece at no cost (well - you do have to pay to ship it to me).
I love my work. I am passionate about the level of quality in my work. And I treasure the relationships I have with my customers. So please do not ever hesitate to email me about something. I will get back to you as soon as my kids allow me time on the computer (timing will get easier as they get older - Right?!)
Share this article
Related Posts